We want to guide you through the office visit.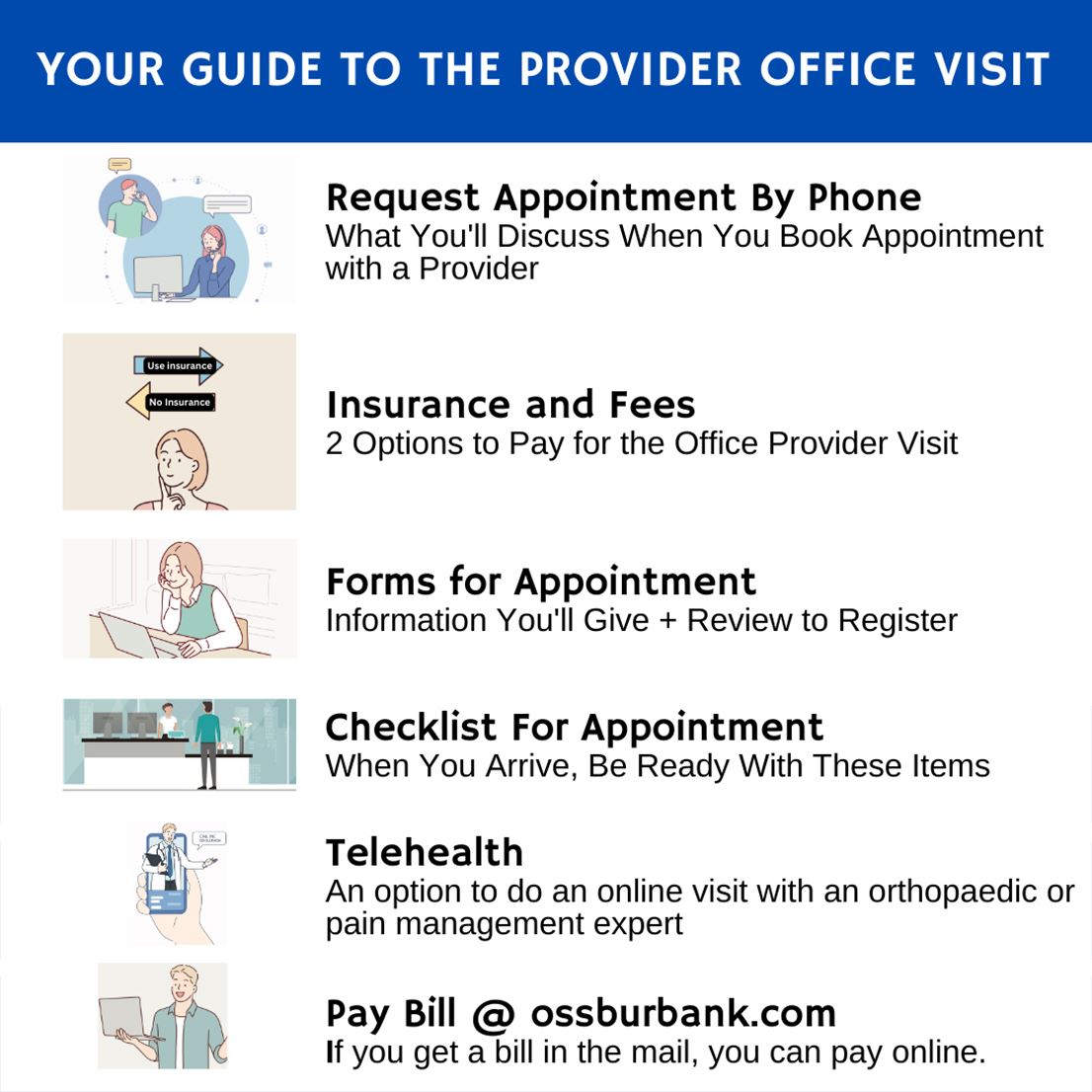 "I'm thrilled to return as a patient of Dr. Stephan Yacoubian for my upcoming knee arthroscopy surgery. He performed surgery for my other knee over 10 years ago and gave me excellent care. His expertise and experience give me peace of mind but just as ... "

- Karen G.

"I think Orthopedic Surgery Specialists group is the best group for orthopedic surgery. Over the years, before OSS, I had two knee surgeries, a shoulder surgery, and a foot surgery with different doctors and at different facilities. So I have had a ... "

- Janet L.

"Dr Shahan Yacoublan is one of the best doctors I've ever dealt with, he performed a hip replacement on me and everything went extremely wall. I was walking with a walker the same day, with a cane in two weeks and by the fourth week I was on my feat ... "

- Edward C.

"I interviewed several doctors for me spinal fusion. I actually have had three done on my neck but was not happy with my doctor and his love for the patient. Dr. Falkenstein is a great doctor and actually spends time with you to explain what is wrong ... "

- Kowser O.

"They evaluated me carefully, always listen to my feedback, and adjusted workouts to see my progression, and in the end, I was able to be discharged from treatment and return to my normal activities earlier than planned. I definitely built more ... "

- Brain M.

"I was referred here by Dr. Raven for hand therapy due to a diagnosis of De Quervain's Tenosynovitis. I was lucky to have 5 sessions here all of which were the most informational and wonderful experiences. I had a different therapist each time, each ... "

- Nooshi B.