We want to guide you through the office visit.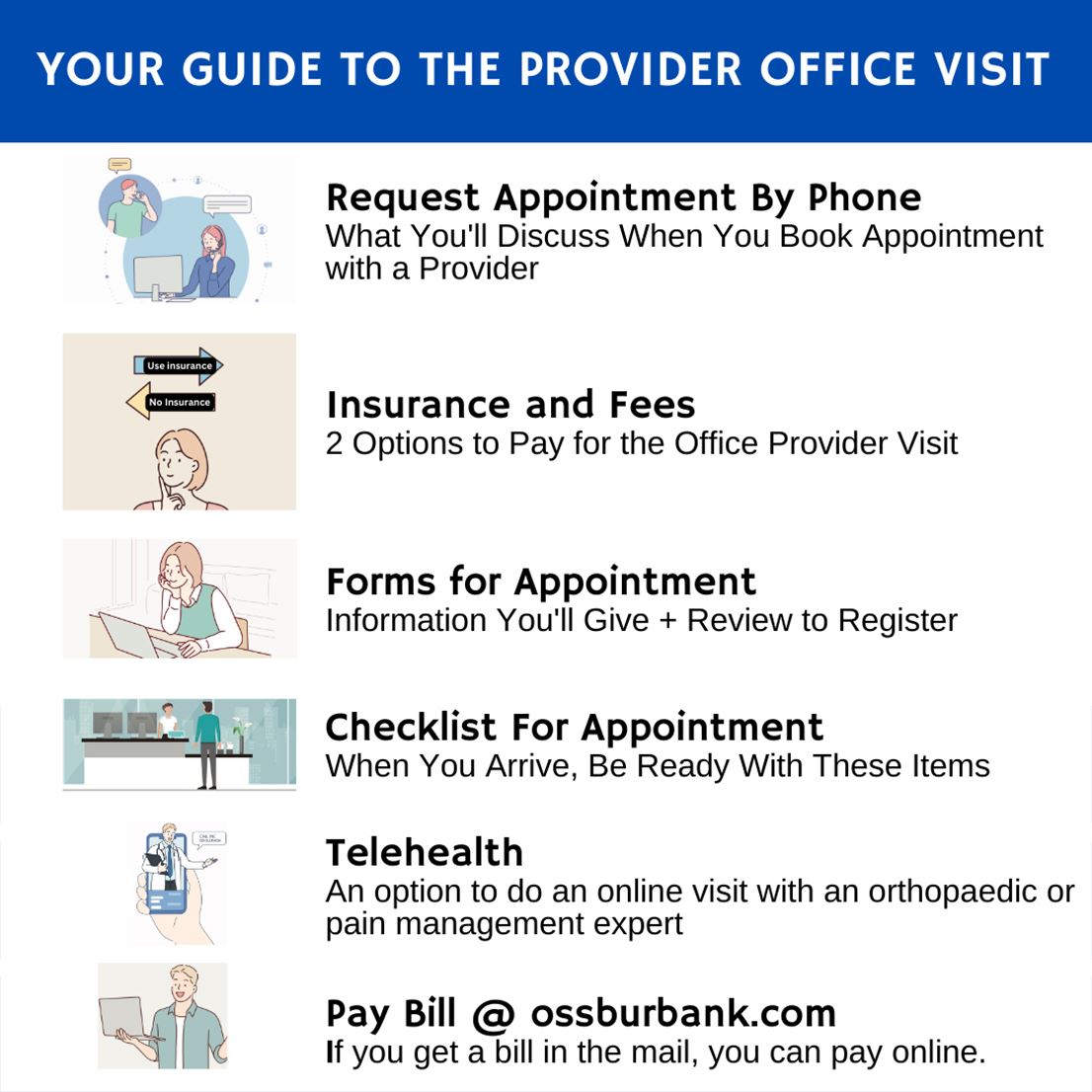 "I heartily recommend OSS Elite for anyone with carpal tunnel syndrome or any other hand problem (mine was arthritis in my wrist). The outstanding therapists there are so precise and knowledgeable, fully explain what each exercise does, give excellent ... "

- Peter L.

"I interviewed several doctors for me spinal fusion. I actually have had three done on my neck but was not happy with my doctor and his love for the patient. Dr. Falkenstein is a great doctor and actually spends time with you to explain what is wrong ... "

- Kowser O.

"I waited approximately 10 years for Dr. Raymond Raven to perform a Dupuytren's Contracture release procedure on my right (dominant) hand because I was waiting for my insurance to change, and heard (from several medical professionals) that he was the ... "

- Doc S.

"Dr. Raven treated me for De Quervian's Tenosynovitis. He performed a tendon release surgery after cortisone shots were not effective. Dr. Raven is a kind, compassionate and to the point doctor! "

- Beth S.

"Got an appointment the very next day after breaking my leg. Thank the doctor at Burbank Urgent Care for calling over the referral. Everyone was very professional and compassionate. The PA and his assistant, Brian, were great at casting my leg with ... "

- Sai-Ling M.

"Today's visit was with Dr Jeter. last time i had seen her was 2 yrs ago and she remembered me and the procedure she had performed great to see her again. May god bless all the doctors here with lots of health so that they may continue to help ... "

- Sako M.