OSS has specialists to help your neck
Our team of orthopaedic and pain management specialists utilize the most cutting-edge clinical skills, diagnostic tools, and treatments to take care of the spine and its associated structures.
Meet the the orthopaedic surgeons and pain management specialist who focus on the neck: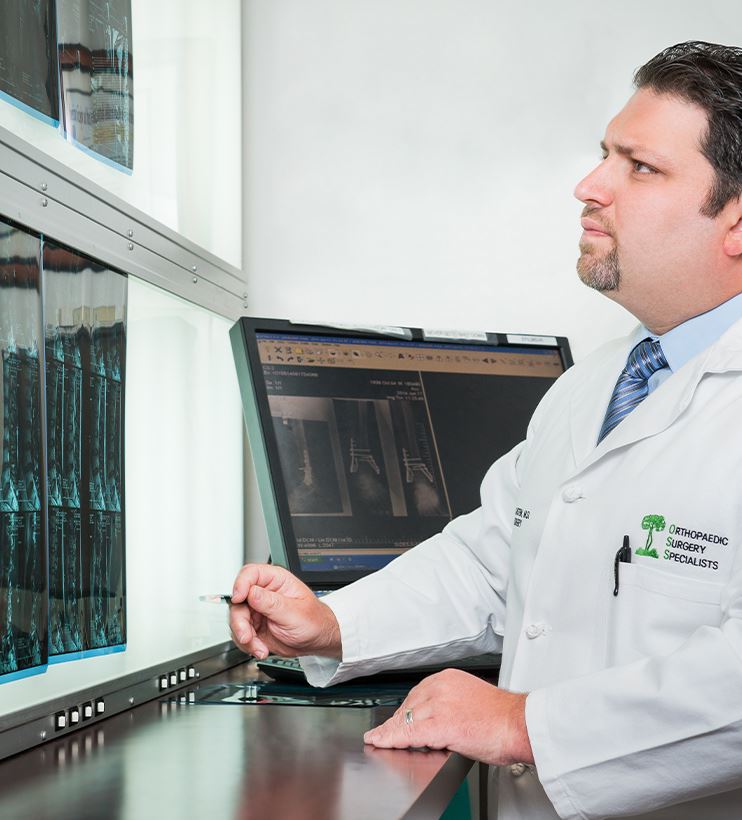 Non-Surgical Treatments
OSS doctors always start with the most conservative approach (in other words, the least invasive to your body and lifestyle) to help you ease your neck pain and improve how you move. The doctors often prescribes most neck and lower back pain with rest, ice or heat, prescription medications, injection therapy (e.g., corticosteroids), and/or physical therapy (OSS offers physical therapy).
Common Surgeries
Approaching the neck from the front - Anterior Cervical Discectomy (removal of the disc) and Fusion
An anterior cervical fusion is one of the most common minimally invasive surgeries of the neck. It is done for two reasons:
To remove pressure from the nerve roots caused by bone spurs or herniated disc material
To stop the motion between two vertebrae - a spinal segment
Removal of the defected (herniated) disc helps to relieve the pressure on a nerve root. Any bone spurs (extra bone formation due to arthritis) that is causing pressure on the nerve root is removed as well. Your neck spine is accessed from the front of your neck by carefully protecting your arteries and nerves.
Discectomy is usually combined with a fusion where the two bones on either side of the disc that have been removed, are allowed to heal together, or fuse. The cervical fusion is described in detail below.
Once the disc has been removed between the vertebrae, a cervical fusion is performed. This procedure allows the surgeon to fill the space left by removing the disc with a block of bone usually taken from a donor that is stored in sterile conditions. Placing a bone graft between two or more vertebrae causes the vertebrae to grow together, or fuse.
Cervical (neck) Laminectomy/Decompression
A cervical laminectomy is a surgery that is done from the back of the neck to relieve pressure on the spinal cord and nerves. It involves carefully removing the bony roof (or laminae) of the spinal canal, as well as any soft tissues which may also be causing compression of your nerves.
Cervical (neck) Disc Replacement
Discs between the bones of the spine work like cushions to allow the bones to rotate and move without them rubbing against each other. Cervical disc replacement involves replacing your worn or degenerated disc in your neck with an artificial disc that is made of metal or a combination of metal and plastic.
Common Problems
You may have one or more of these problems that is causing pain in your neck:
Cervical strains and/or sprains
Pinched nerves
Disc injuries including bulges, degenerations, and herniation
Arthritis
Cervical headaches
Spondylosis, or arthritis in the neck
Before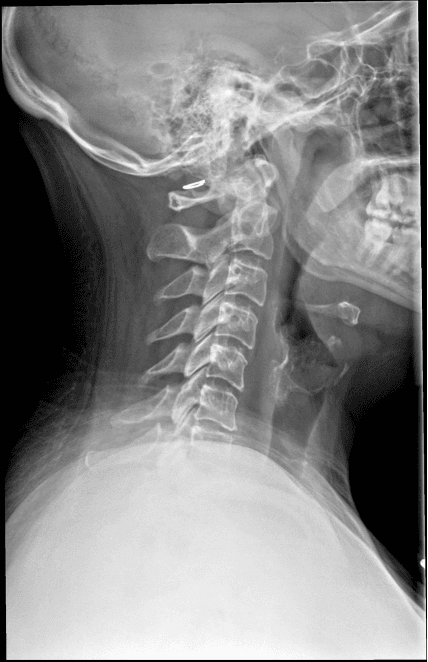 After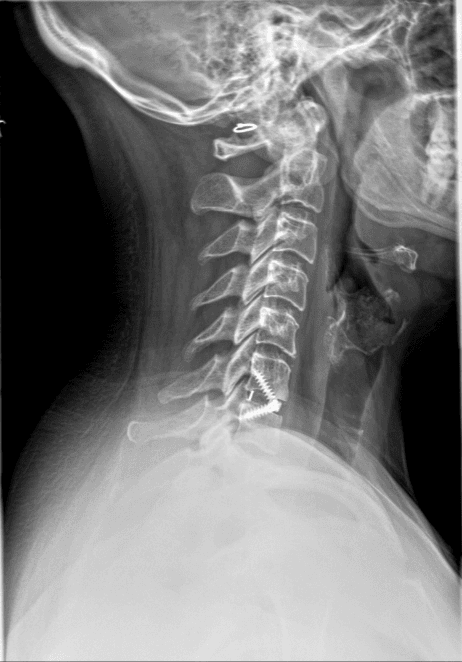 Complete Approach to Surgery
Minimally invasive techniques for neck surgery
Surgery is the last option given to recover from pain. The doctors use minimally invasive techniques for neck surgery. The benefit is that the recovery from neck surgery is faster and with less pain.
Here is a preview of what the doctors do for neck surgery and recovery:
Give you clear instructions on how to plan before and after your surgery so you are more at ease.
Perform the procedures in well run, accredited surgery centers or in highly ranked hospitals.
Work with physician anesthesiologists who are highly trained.
Manage the after-surgery short-term discomfort safely.
Monitor your recovery in the office and virtually.

Get you home sooner

. In fact, some spine surgeries can be "same day" surgeries, allowing you to return home later in the day. Of course, we offer the option of an overnight stay if you and your doctor determine it's needed.
Get you connected to

our physical therapy team

, so you rebuild your strength and mobility. Our doctors of physical therapy have excellent training and schooling.

"Did my PT here after a major back surgery. Love OSS! Everything runs well, people are friendly. I came out strong as hell and confident in my new abilities."

- Brenna R.

"Dr. Falkenstein has performed 2 lower back microdiscectomies in the past with excellent results. I've seen other doctors since the surgeries and they have all commented on the excellent work performed by Dr. Falkenstein.He always returns my calls promptly."

- Russel L.

"Dr. Falkenstein saved me! I honestly don't even know how to describe the happiness and relief I am feeling right now after suffering from lower back pain for pretty much half of my life (ps I am 30). Thank you for giving me my quality of life back!"

- Linda C.

"Dr. Falkinstein is a great doctor. I got my surgery and I am very satisfied one month after the operation."

- Kowser O.
Trusted Medical Sources
To find out more about neck and spine injuries, please visit these pages of the American Academy of Orthopaedic Surgeons website: