An ultrasound uses high frequency sound waves to create a live image of the patient's body. It is safe for kids, adults, and seniors; it is safe if you have an implant or if you are pregnant. There is no radiation either. The ultrasound allows the provider to diagnose the causes of pain, swelling and infection in the body's internal organs.
OSS offers two types of ultrasounds:
Musculoskeletal ultrasound
Full body sonogram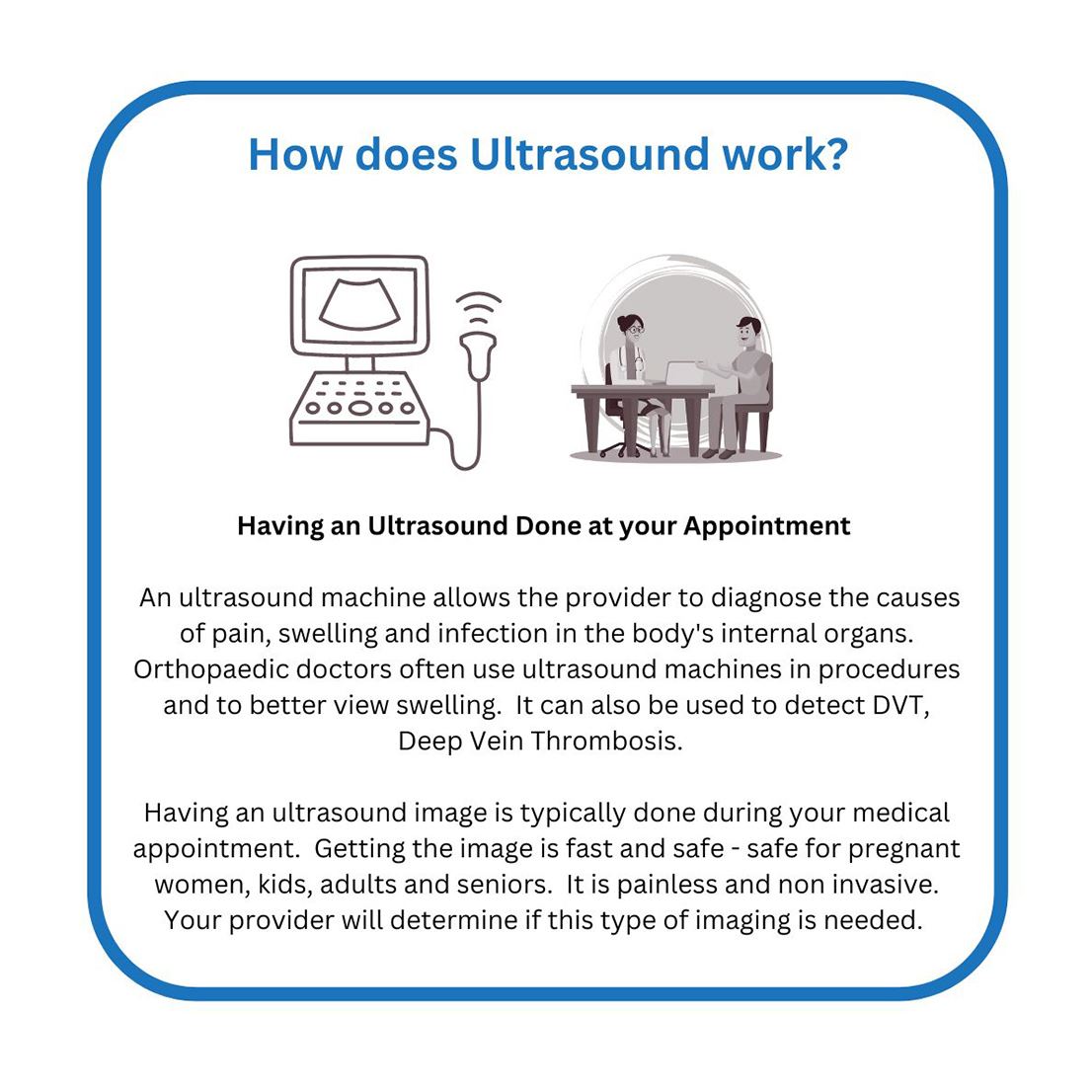 "A month after the surgery she is walking like she hasn't done in years and incredibly."

- Lorena F.

"You can tell he was experienced."

- Jason B.

"I was suffering from excruciating lower back pain that prevented me from doing any movement, except for standing and walking. I am forever grateful to have met Dr. Rafael and Alex and would most definitely recommend them to anyone that is suffering."

- Anashe M.

"Dr. Raymond Raven extraordinary in every way. There is no better surgeon in the country. Honest, professional, personable, and an unbelievable surgeon. Perfect!"

- Doc S.

"Got an appointment the very next day after breaking my leg. Thank the doctor at Burbank Urgent Care for calling over the referral. Everyone was very professional and compassionate. The PA and his assistant, Brian, were great at casting my leg with safety a"

- Sai-Ling M.

"Kudos to Dr. Abby Merrin and PT Alexandria Tayo. They helped me overcome my hip issue and I am now able to walk and run pain free. They were personable, kind and compassionate. I would recommend OSS to anyone."

- Jo-Ann L.