An ultrasound uses high frequency sound waves to create a live image of the patient's body. It is safe for kids, adults, and seniors; it is safe if you have an implant or if you are pregnant. There is no radiation either. The ultrasound allows the provider to diagnose the causes of pain, swelling and infection in the body's internal organs.
OSS offers two types of ultrasounds:
Musculoskeletal ultrasound
Full body sonogram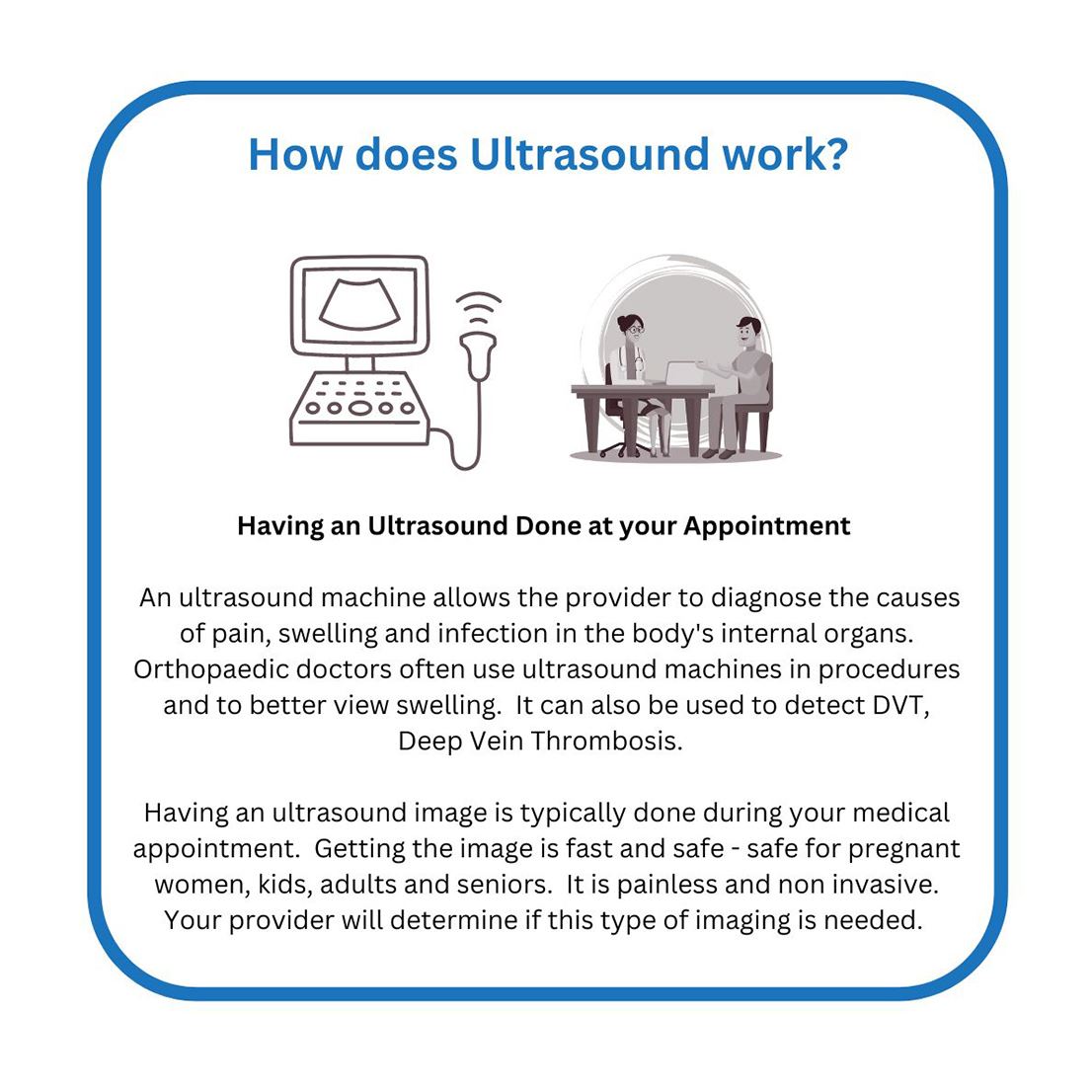 "Dr. Falkinstein is a great doctor. I got my surgery and I am very satisfied one month after the operation."

- Kowser O.

"Shahan Yacoubian and his associate team of surgeons/specialists are top natch in their field. Not only are they extremely knowledgeable in what they do, they are assertive, friendly and understand the needs of each individual patient."

- Justin S.

"His expertise and experience give me peace of mind but just as important he takes the time during my appointment to answer any questions I have. His office staff is professional and top notch as well."

- Karen G.

"Dr. Falkenstein saved me! I honestly don't even know how to describe the happiness and relief I am feeling right now after suffering from lower back pain for pretty much half of my life (ps I am 30). Thank you for giving me my quality of life back!"

- Linda C.

"I think the Orthopedic Surgery Specialists group is the best group for orthopedic surgery. Dr. Shahan Yacoubian did a total hip replacement in August 2016. I highly recommend him. I am so grateful."

- Janet L.

"Dr. Shahan Yacoublan is one of the best doctors I've ever dealt with, he performed a hip replacement on me and everything went extremely well. I recommend him if you are looking for an excellent surgeon that cares about his patient"

- Edward C.