We are the SMART choice to help you manage your bone health.
Osteoporosis causes the bones in our body to become weak and brittle over time. It usually develops without any symptoms or pain, and it is commonly not discovered until the wakened bones cause painful bone breaks (fractures). These fractures can be extremely life-changing, resulting in pain and, sometimes, disability. Currently more than 10 million Americans live with osteoporosis and that number continues to grow.
Given this bone condition exists for many, and if you've ever broken a bone, or if you suspect your bone quality might be declining, it's important that you receive the appropriate treatment and follow up to make sure you stay healthy and safe.
Make an appointment for your bone health
The goal is to evaluate your bone health - to determine if you have osteoporosis and to treat it. There are many ways we can help.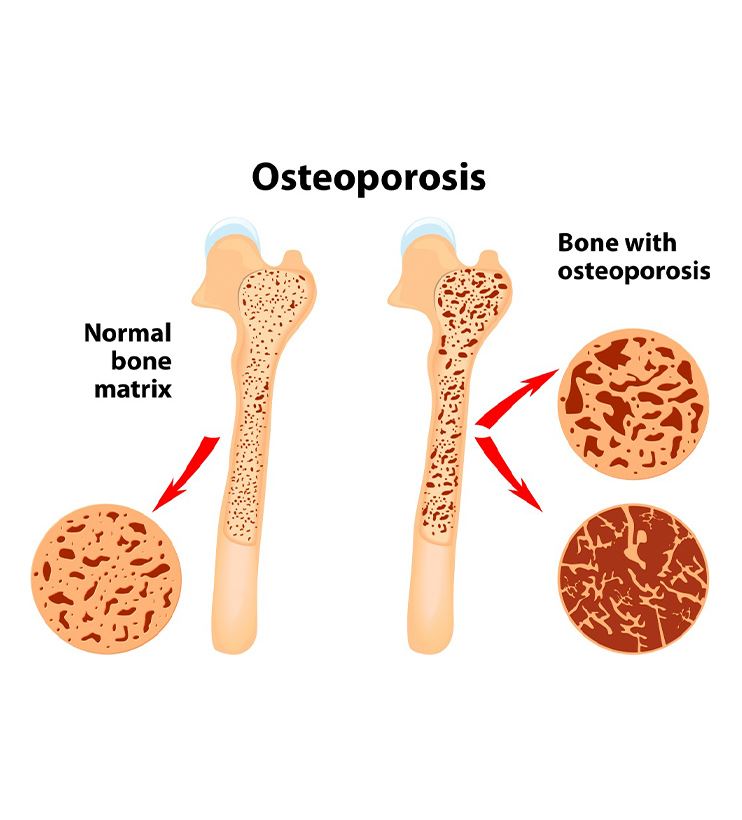 "I was suffering from excruciating lower back pain that prevented me from doing any movement, except for standing and walking. I am forever grateful to have met Dr. Rafael and Alex and would most definitely recommend them to anyone that is suffering."

- Anashe M.

"Dr. Shahan Yacoublan is one of the best doctors I've ever dealt with, he performed a hip replacement on me and everything went extremely well. I recommend him if you are looking for an excellent surgeon that cares about his patient"

- Edward C.

"I can't recommend anyone more highly than OT Loan Hoang and the team at OSS including Kelly. Cynthia, Vanessa, Jona, Erica, and many others who I'm forgetting to mention but who made a very positive impact on my recovery."

- Eric R.
Ways we can help:
Prescribe a bone density scan so we can see if you have low bone density
Guidance on your activity level and exercise
Prescribe physical therapy geared towards balance and prevention
Prescribe medications and minerals (Calcium) / vitamins (Vitamin D)
Refer to smoking cessation program or a program to decrease caffeine