We track OUR outcomes.
OSS is committed to giving YOU the best health outcome and the best patient experience.
Our advice on how to pick a doctor:
Find out what other patients are saying. Talk to them directly or skim online reviews to get their opinion, a subjective understanding.

THEN, look at the doctor's actual objective scores.
We want to be objective about how we have helped our patients.
Since 2020, OSS has used OutcomeMD, a HIPPA compliant, and smart software that tracks patients' health outcomes.
Before your procedure or surgery at OSS, OutcomeMD will text or email you a set questions (called an assessment) that are specific to your condition. OutcomeMD will take your answers and then compare it to thousands of other Patient Reported Outcomes (PRO) measures. OutcomeMD will again email or text you a set of questions after you have had your treatment (surgery, procedure).
Once you've answered each assessment, OutcomeMD will give you a score to let you know how your outcome compares to others. This score is objective because the score compares your response to thousands of other responses. At the bottom of your screen (right side), click Patient Results to view our patients' outcomes after surgery at our surgery center.
Are you getting better or worse?
We, your doctors and medical team, can now access information on how you are responding to the surgery or procedure beyond the post-treatment follow-up visits.

If we get notified that your responses are "atypical" and are signaling urgency for where you are in your recovery timeline, then our medical team will reach out to you.

You, as the patient, get more comfort knowing we are tracking your outcome beyond the traditional norm.

The best part is that you can also post your positive health outcome on your social media or to a review website if you'd like!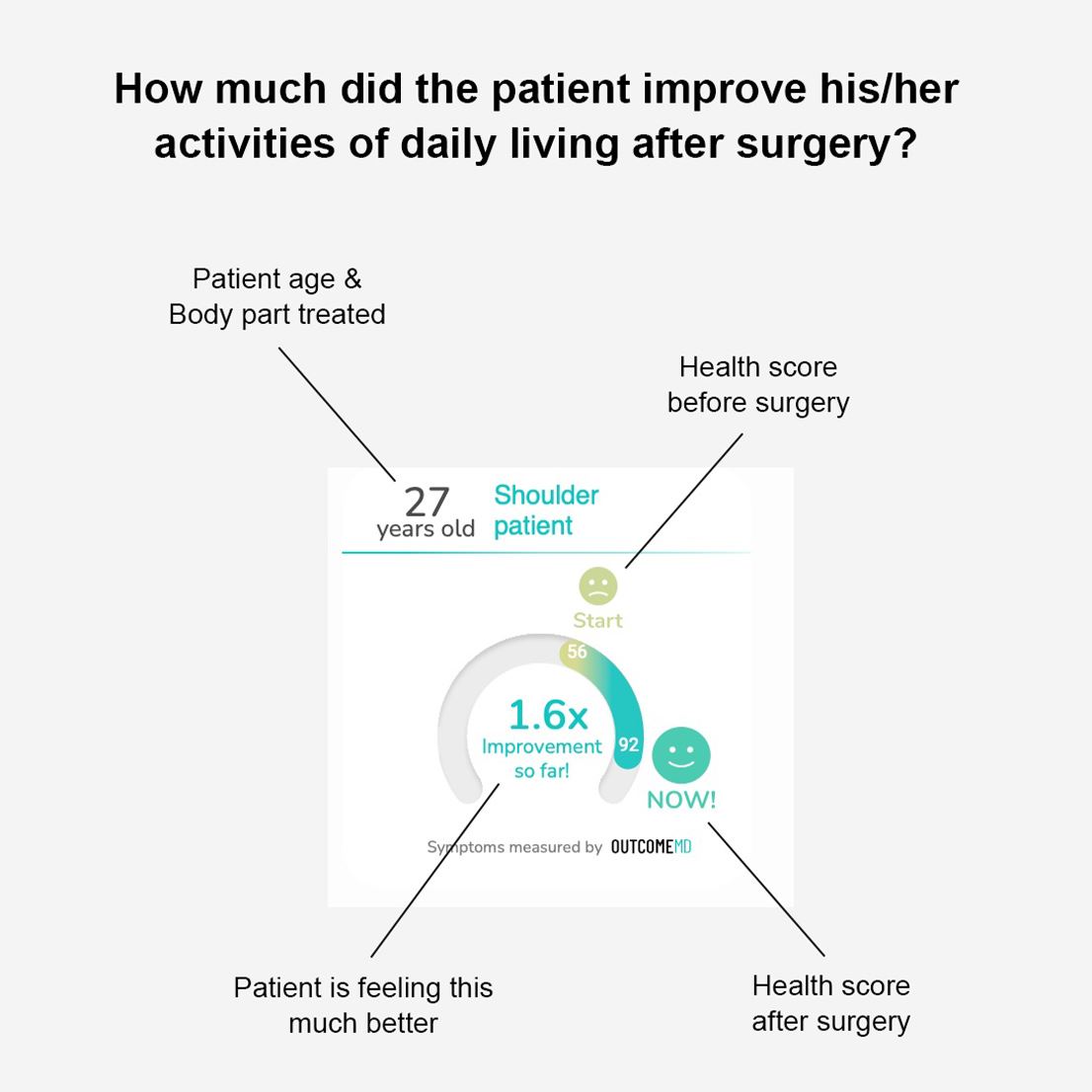 1. Once you elect to have surgery at OSS ((this service is available when we use the surgery center), OSS will then send you a text or email so you can get set up on OutcomeMD.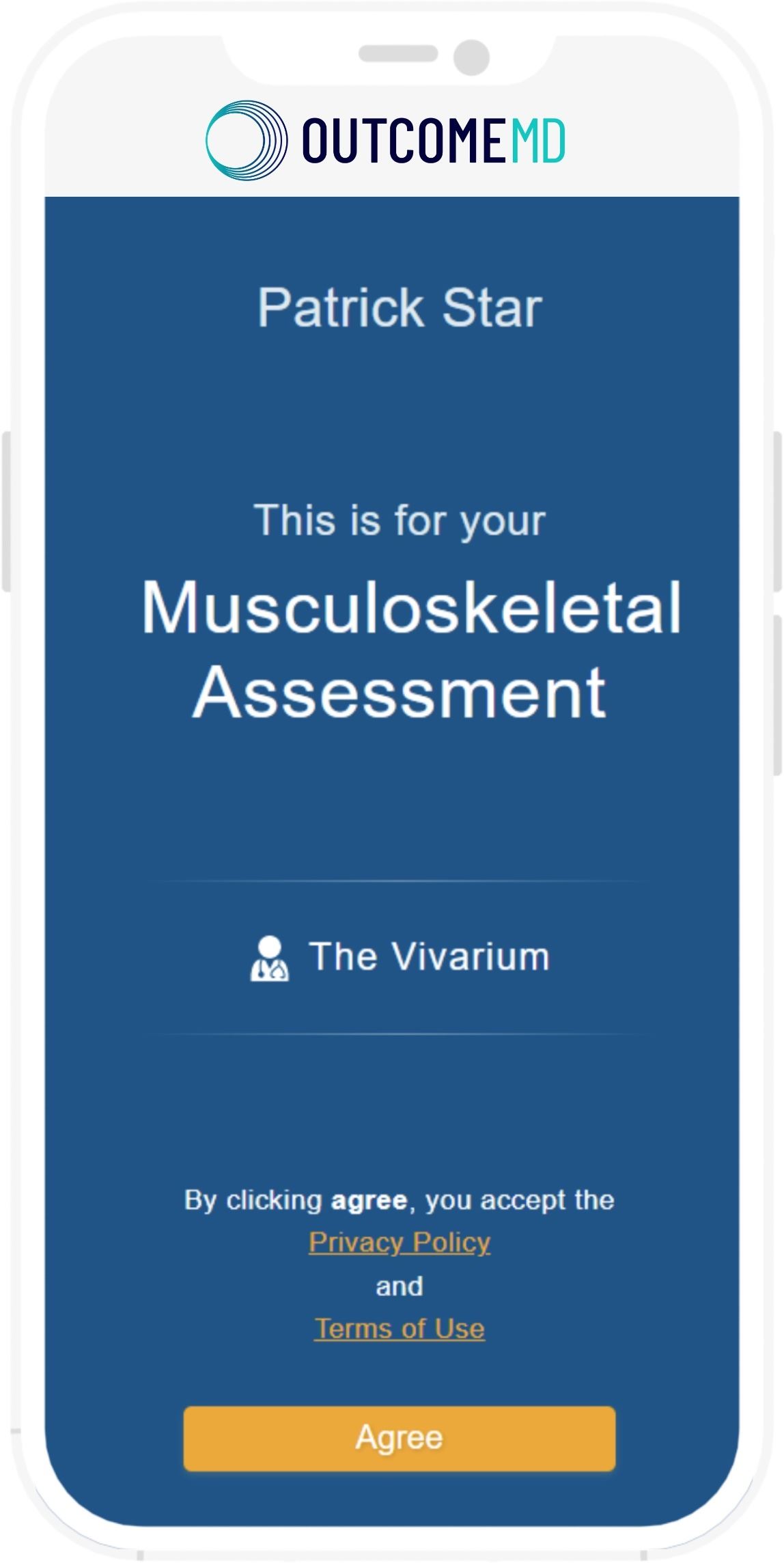 2. Before your procedure, you'll then set up your profile and answer the first survey on OutcomeMD. Answer honestly so our medical team knows how you were feeling before the procedure. This first survey sets the baseline of how much pain you had before the treatment.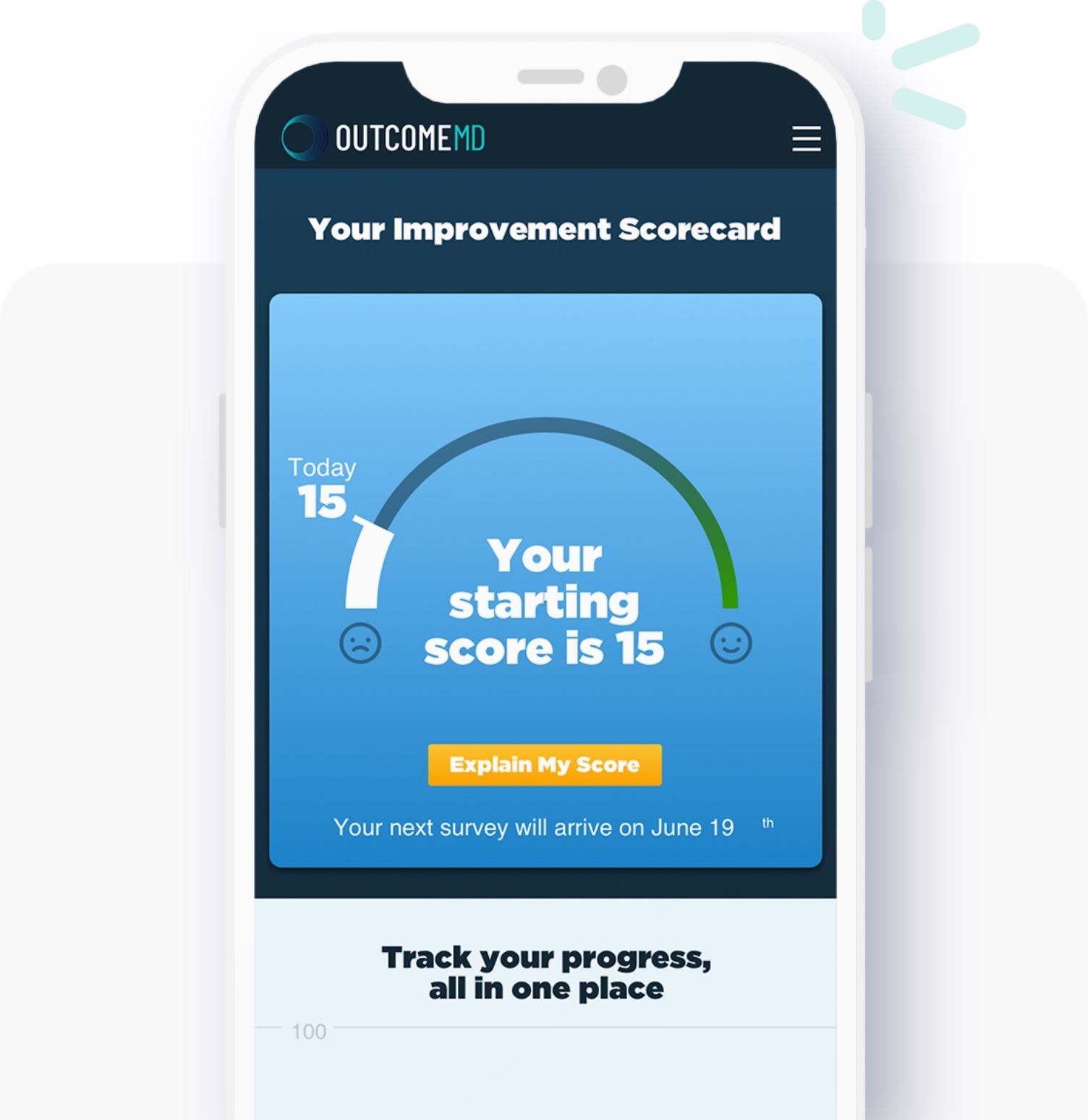 3. As you recover, you will get more texts and emails from OutcomeMD. We will use your responses to fine tune your recovery plan. Plus, if you tell us in OutcomeMD that you are suffering, then our medical team will contact you - we are here to help and ensure your recovery is in the norm.
4. At any time, you can log in to see how you've scored. You can also add any event to your unique timeline by scrolling down - we'll be able to see and review these alongside with you!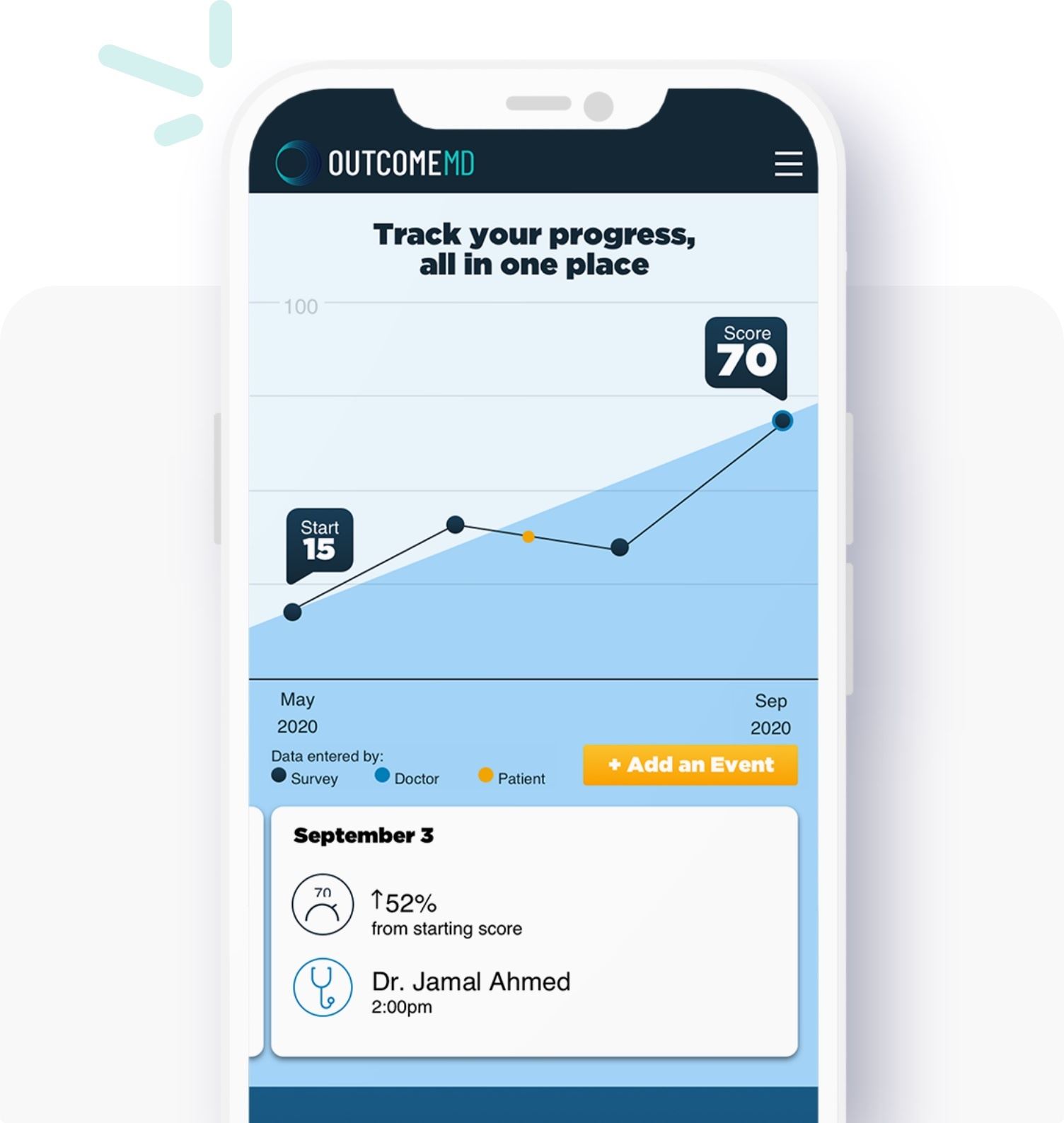 "I waited approximately 10 years for Dr. Raymond Raven to perform a Dupuytren's Contracture release procedure on my right (dominant) hand because I was waiting for my insurance to change, and heard (from several medical professionals) that he was the ... "

- Doc S.

"I'm a painter/muralist and had severe carpel tunnel in my dominate hand growing worse over the years. It's been 3 months since my surgery and I am constantly in disbelief how well my hand has recovered, I can do things like sleep and paint again! ... "

- Mike C.

"Dr. Korchek was outstanding during both of my hip replacements. (It's due to him that I'm out standing, myself!) His explanations during every step of the process are clear, creating an atmosphere of complete confidence and trust. He was attentive ... "

- Anonymous

"First time at this office and staff was very friendly and welcoming. I came to this location because my doctor joined the OSS team, really satisfied with her work and care for my needs. Her name is Dr. Chrystina Jeter and she is very knowledgeable ... "

- Jessica G.

"Everyone here was great Came in after surgery on my dominant wrist for a fracture and after 6 weeks I am almost back to normal functionality. Jamie was my therapist and she is great. Would recommend going here. "

- Cameron H.

"This is my second time here. First time was for me with Dr Mikael. Second time was for my daughter - she went to see Dr Mikael too. She has a broken Fibula and Tibia. The wait time was spectacular today. Fast! His nurse / RN was on it!. As soon as he ... "

- Veronica V.