Computerized Tomography (CT) Scan
CT stands for Computerized Tomography (CT). It is a medical imaging technique that produces a more detailed image of the body (more than an X-Ray). In fact, a CT Scan gives a much better view of what the small bones look like after a break (fracture). Getting a CT Scan is relatively fast and easy.
If your provider ordered this advanced imaging, then please:
read the instructions, fill out the safety form and sign the consent.
CT Scan: Patient Instructions + Safety & Consent form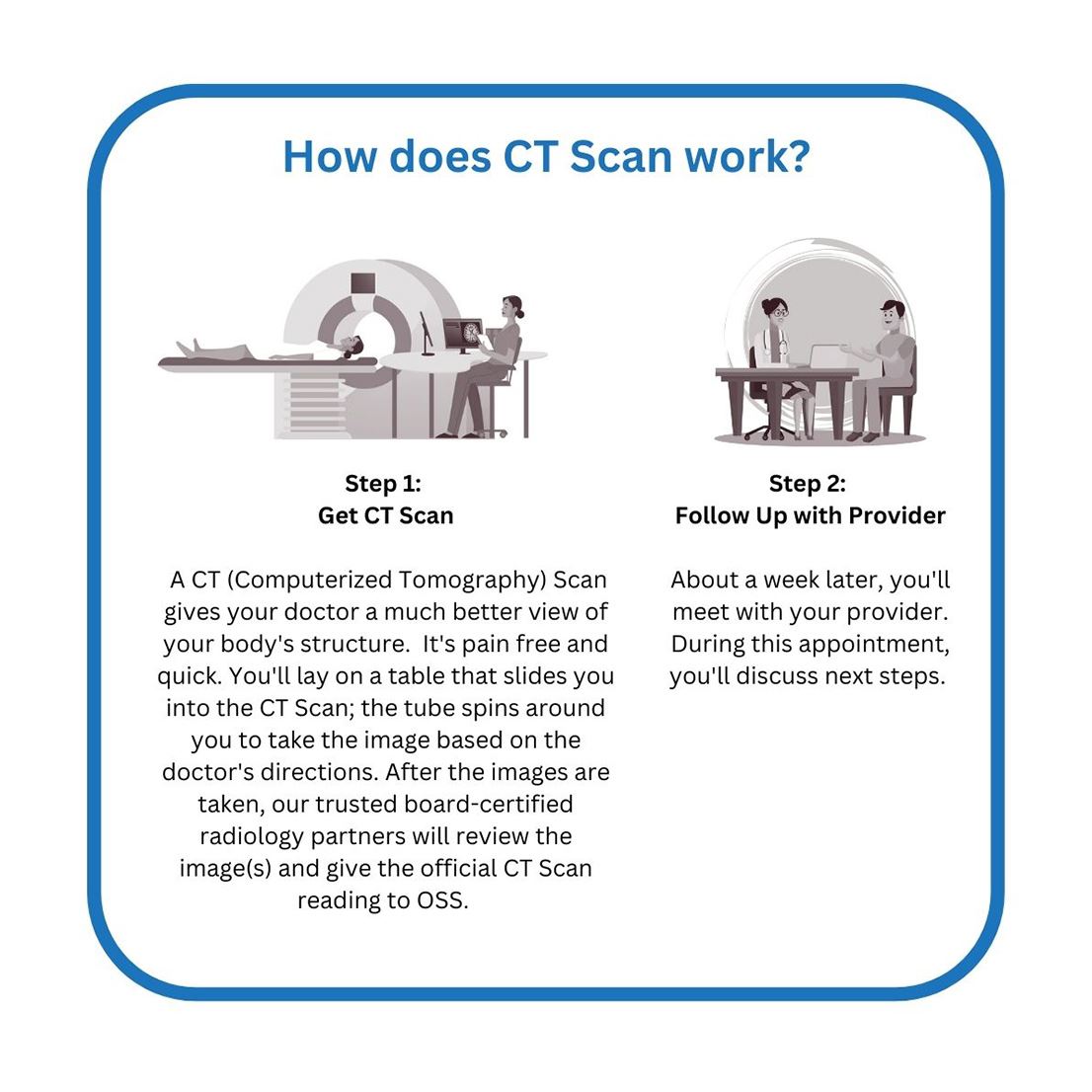 "This is my second time here. The first time was for me with Dr Mikael. The second time was for my daughter. The wait time was spectacular today. Fast! His nurse / RN was on it! She loved her pink cast. Highly recommend this office."

- Veronica V.

"I think the Orthopedic Surgery Specialists group is the best group for orthopedic surgery. Dr. Shahan Yacoubian did a total hip replacement in August 2016. I highly recommend him. I am so grateful."

- Janet L.

"Dr. Korchek was outstanding during both of my hip replacements."

- Anonymous

"You can tell he was experienced."

- Jason B.

"Excellent experience with the clinic."

- Paymon B.

"Two years since I had both knees replaced and all is good! Dr. Shahan Yacoubian does the knee replacements, and he knows what he is doing. His staff is great too and their physical therapy center next door is top notch!"

- Marc S.