An X-Ray can reveal a broken bone, a fracture. Getting an X-Ray is commonplace in many musculoskeletal (orthopaedic) offices. The 2-dimensional view of your body's structure is often enough to get an OSS provider started with the right treatment.
If you had an X-Ray taken at another facility, you should bring the image (on a CD) so our provider can view it. Otherwise, when you come to your appointment, you and your doctor will discuss the area of concern so you can then get an X-Ray in the appointment, if warranted.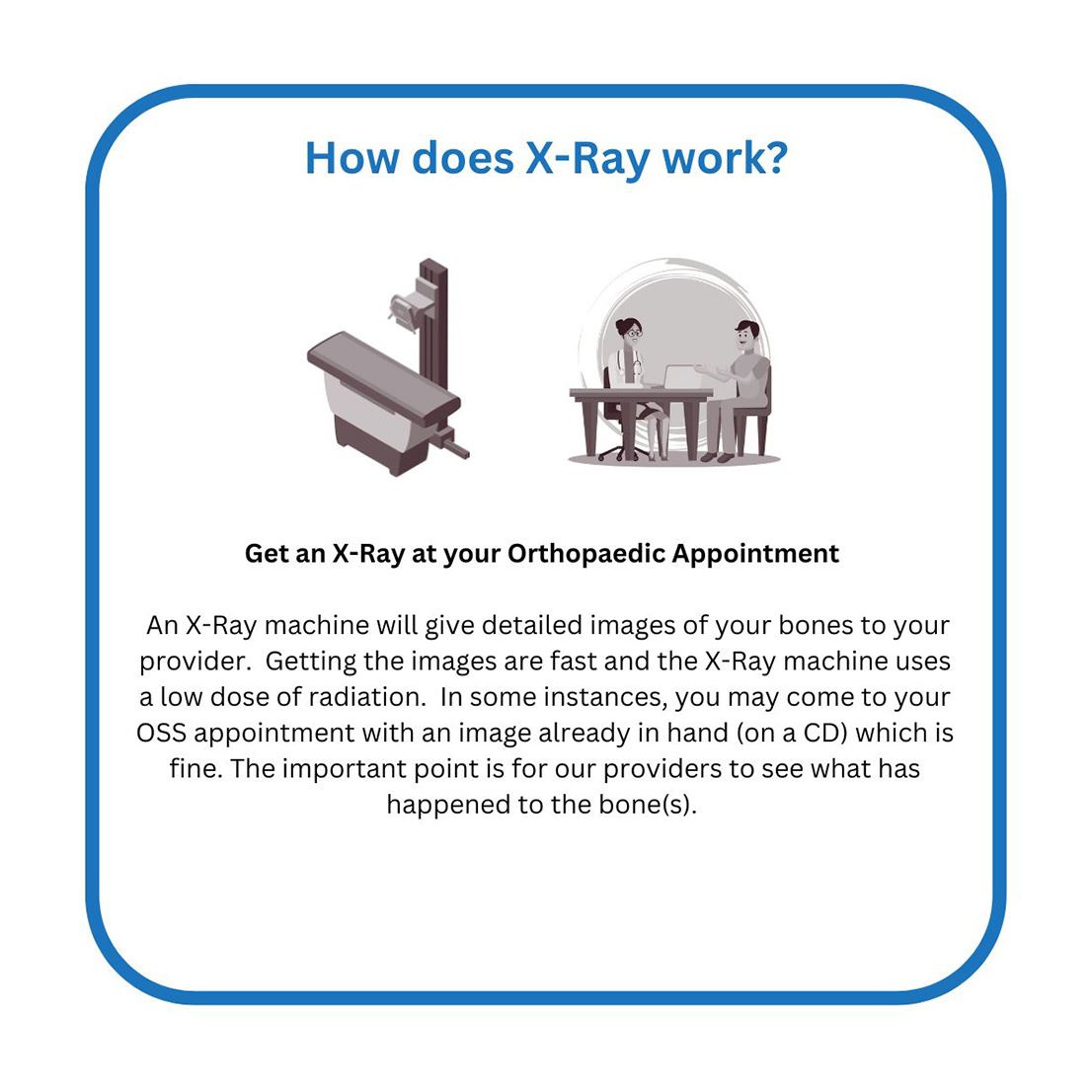 "I think the Orthopedic Surgery Specialists group is the best group for orthopedic surgery. Dr. Shahan Yacoubian did a total hip replacement in August 2016. I highly recommend him. I am so grateful."

- Janet L.

"Did my PT here after a major back surgery. Love OSS! Everything runs well, people are friendly. I came out strong as hell and confident in my new abilities."

- Brenna R.

"Dr. Falkinstein is a great doctor. I got my surgery and I am very satisfied one month after the operation."

- Kowser O.

"Excellent experience with the clinic."

- Paymon B.

"First time at this office and the staff was very friendly and welcoming. I came to this location because my doctor joined the OSS team. I'm very excited and looking forward to continuing my relationship with Dr. Jeter and OSS! Thank you."

- Jessica G.

"This place was referred to me by my doctor after I tore my ACL and I'm very happy with everything. My doctor suggested I try PT before going with surgery. I am 6 weeks in and already walking with no issues, doing lunges, squats and other resistance trainin"

- A R.