An X-Ray can reveal a broken bone, a fracture. Getting an X-Ray is commonplace in many musculoskeletal (orthopaedic) offices. The 2-dimensional view of your body's structure is often enough to get an OSS provider started with the right treatment.
If you had an X-Ray taken at another facility, you should bring the image (on a CD) so our provider can view it. Otherwise, when you come to your appointment, you and your doctor will discuss the area of concern so you can then get an X-Ray in the appointment, if warranted.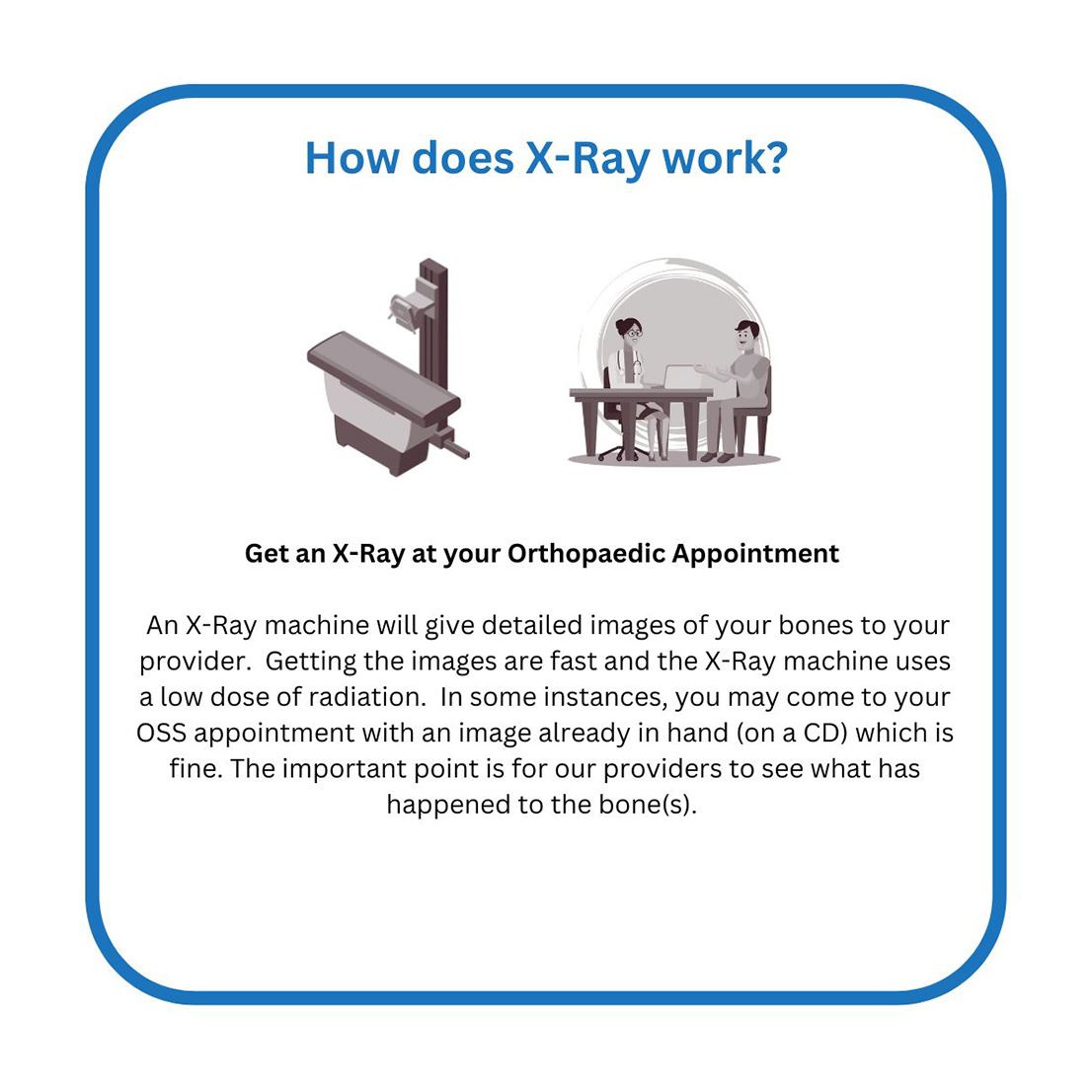 "I've recommended Dr. Stephan to several family members and they've been more than happy with their results. I wouldn't want to see any other orthopedic surgeon! Thank you Dr. Stephan, you are truly the best out there."

- Krissie B.

"Dr. Shahan Yacoublan is one of the best doctors I've ever dealt with, he performed a hip replacement on me and everything went extremely well. I recommend him if you are looking for an excellent surgeon that cares about his patient"

- Edward C.

"It was efficient, courteous and helpful. I called and they got me in within an hour of my phone call. I didn't wait long, they gave me x-rays and I saw a doctor within 30 min total."

- A.R.

"Dr. Raven treated me for De Quervian's Tenosynovitis. He performed a tendon release surgery after cortisone shots were not effective. Dr. Raven is a kind, compassionate and to the point doctor!"

- Beth S.

"Dr. Falkenstein has performed 2 lower back microdiscectomies in the past with excellent results. I've seen other doctors since the surgeries and they have all commented on the excellent work performed by Dr. Falkenstein.He always returns my calls promptly."

- Russel L.

"Let me just say how thankful I am that I found Dr. Raven and his staff! I am a personal trainer who tore my distal bicep tendon. Thank you Dr. Raven for giving me my active life back…forever grateful!!"

- MJ K.