A Bone Density Scan is a more advanced X-Ray technology that can check your bone health, specifically to look at the make-up of the bones. Bone density scans, also referred to as Dual-Energy X-ray Absorptiometry (DX) or Bone Densitometry (DEXA), are used to look for osteoporosis, a condition that weakens your bones.
If your provider ordered this advanced imaging, then please:
read the instructions, fill out the safety form and sign the consent.
Bone Density Scan: Patient Instructions + Safety & Consent form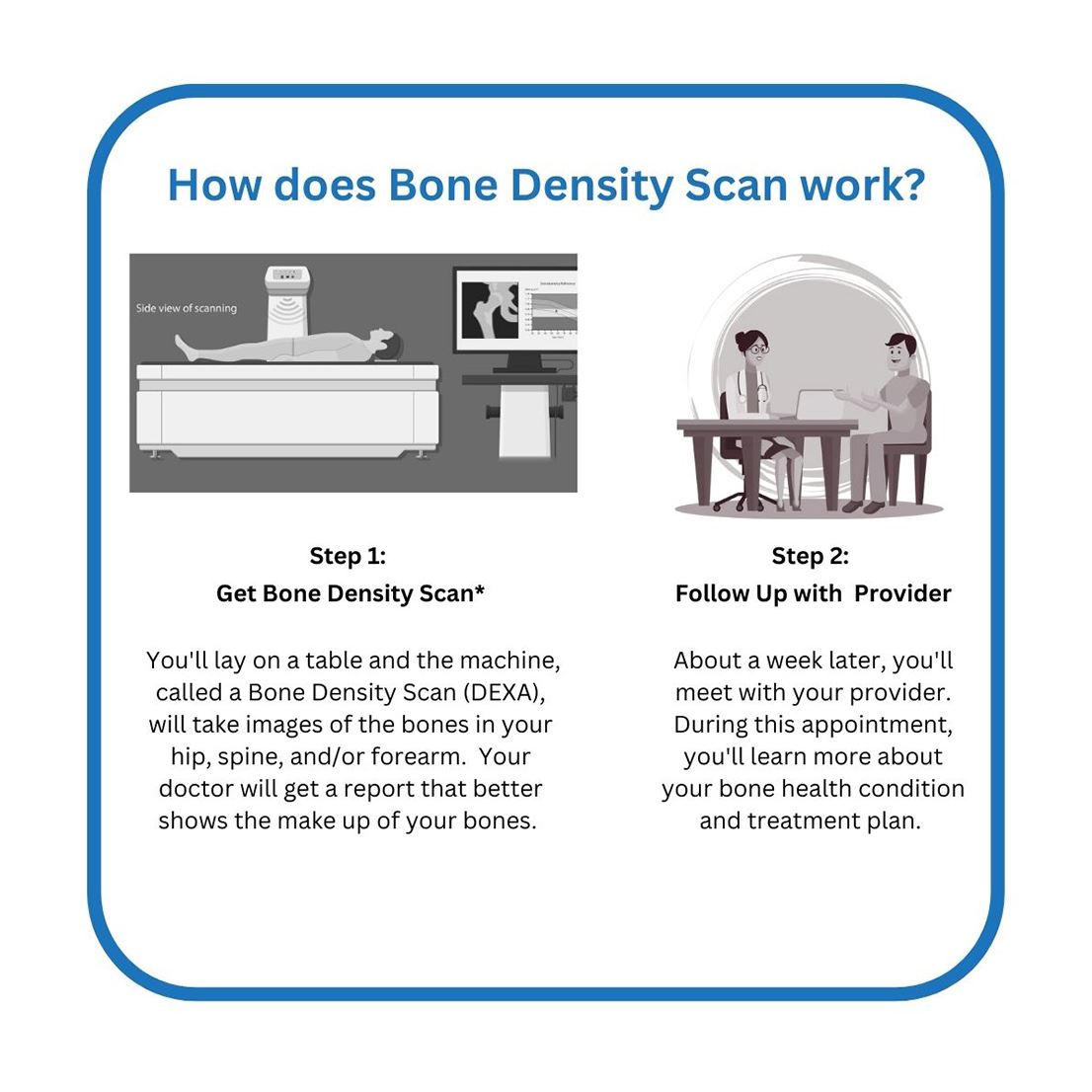 "Did my PT here after a major back surgery. Love OSS! Everything runs well, people are friendly. I came out strong as hell and confident in my new abilities."

- Brenna R.

"Hallie, David, Hanook. Ashlee and Jessie worked with me and they were all very professional and conscientious. Kudos to all of them and the rest of the therapists in OSSI"

- Rosa D.

"Dr. Korchek was outstanding during both of my hip replacements."

- Anonymous

"I could not walk I had to hop, my hip was really bad, and was in need of a total hip replacement. I was sent to Shahan Yacoubian. I have not felt so good in the last 5 years. Thank you Dr. Yacoubian you are the best."

- Sheila C.

"Dr. Falkenstein saved me! I honestly don't even know how to describe the happiness and relief I am feeling right now after suffering from lower back pain for pretty much half of my life (ps I am 30). Thank you for giving me my quality of life back!"

- Linda C.

"I've recommended Dr. Stephan to several family members and they've been more than happy with their results. I wouldn't want to see any other orthopedic surgeon! Thank you Dr. Stephan, you are truly the best out there."

- Krissie B.