A Bone Density Scan is a more advanced X-Ray technology that can check your bone health, specifically to look at the make-up of the bones. Bone density scans, also referred to as Dual-Energy X-ray Absorptiometry (DX) or Bone Densitometry (DEXA), are used to look for osteoporosis, a condition that weakens your bones.
If your provider ordered this advanced imaging, then please:
read the instructions, fill out the safety form and sign the consent.
Bone Density Scan: Patient Instructions + Safety & Consent form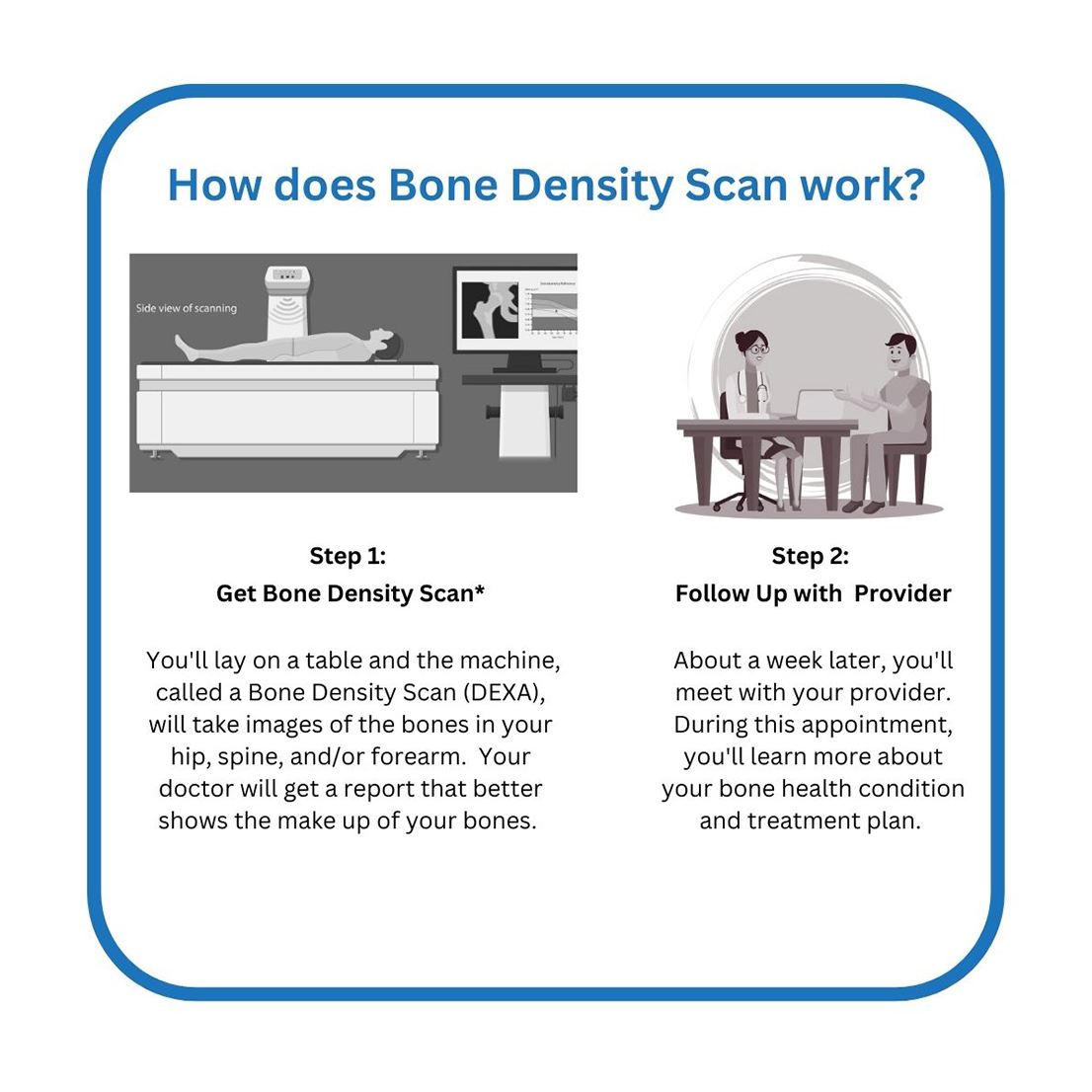 "Dr. Shahan Yacoubian replaced my left hip in October. Since my VERY SUCCESSFUL hip replacement, I've met even more of his happy patients. I couldn't have asked for a better experience or outcome. Many thanks."

- Tina P.

"Dr. Falkenstein has performed 2 lower back microdiscectomies in the past with excellent results. I've seen other doctors since the surgeries and they have all commented on the excellent work performed by Dr. Falkenstein.He always returns my calls promptly."

- Russel L.

"This is my second time here. The first time was for me with Dr Mikael. The second time was for my daughter. The wait time was spectacular today. Fast! His nurse / RN was on it! She loved her pink cast. Highly recommend this office."

- Veronica V.

"I can't recommend anyone more highly than OT Loan Hoang and the team at OSS including Kelly. Cynthia, Vanessa, Jona, Erica, and many others who I'm forgetting to mention but who made a very positive impact on my recovery."

- Eric R.

"Did my PT here after a major back surgery. Love OSS! Everything runs well, people are friendly. I came out strong as hell and confident in my new abilities."

- Brenna R.

"I have been to this center a few times and have seen different Doctors for different Reasons. All the doctors are in point. You are not just a number here!! Doctors have caring personalities and out of this world knowledge."

- Sako M.