Fill out forms before appointment so you can get registered
Instructions (15 minutes or less)
Fill out the form for the service. Includes patient demographics, health questionnaire and consents.

Either email the forms or bring to your appointment.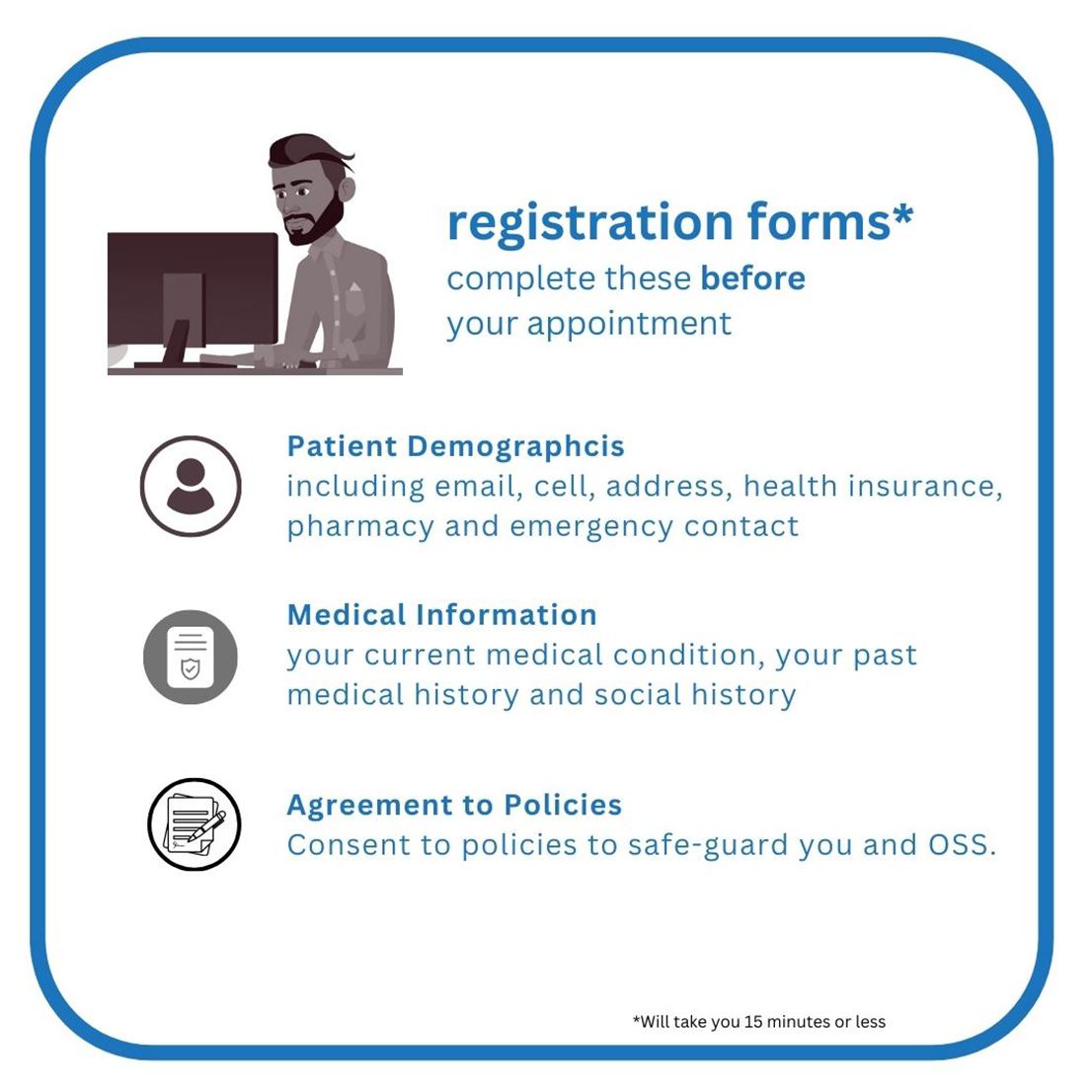 "Let me just say how thankful I am that I found Dr. Raven and his staff! I am a personal trainer who tore my distal bicep tendon and from the moment I met with Dr. Raven I knew he would be the one performing the surgery. The surgery went extremely ... "

- MJ K.

"I was suffering from an excruciating lower back pain that prevented me from doing any movement, except for standing and walking. After getting an MRI I was told by my Orthopedic Surgeon I had a 7mm herniated disc on my L5, Physical Therapy would not ... "

- Anashe M.

"Dr. Feldman is the best doctor I ever got. Thank you for being the dedicated, thoughtful, and compassionate doctor that you are! You always go above and beyond and work tirelessly towards a healthy outcome. "

- Kharmen R.

"Kudos to Dr. Abby Merrin and PT Alexandria Tayo. They helped me overcome my hip issue and I am now able to walk and run pain free. They were personable, kind and compassionate. Dr. Merrin took the time to explain the benefits of each exercise and how ... "

- Jo-Ann L.

"Now, November 2016, Dr. Mark Mikhael operated on my right foot. He also was a top surgeon. He spent alof of time going over everything with me before surgery in the office. My foot is healing quickly! "

- Janet L.

"First time at this office and staff was very friendly and welcoming. I came to this location because my doctor joined the OSS team, really satisfied with her work and care for my needs. Her name is Dr. Chrystina Jeter and she is very knowledgeable ... "

- Jessica G.