Fill out forms before appointment so you can get registered
Instructions (15 minutes or less)
Fill out the form for the service. Includes patient demographics, health questionnaire and consents.

Either email the forms or bring to your appointment.

If you are coming in for an imaging appointment, please arrive 20-minutes before your appointment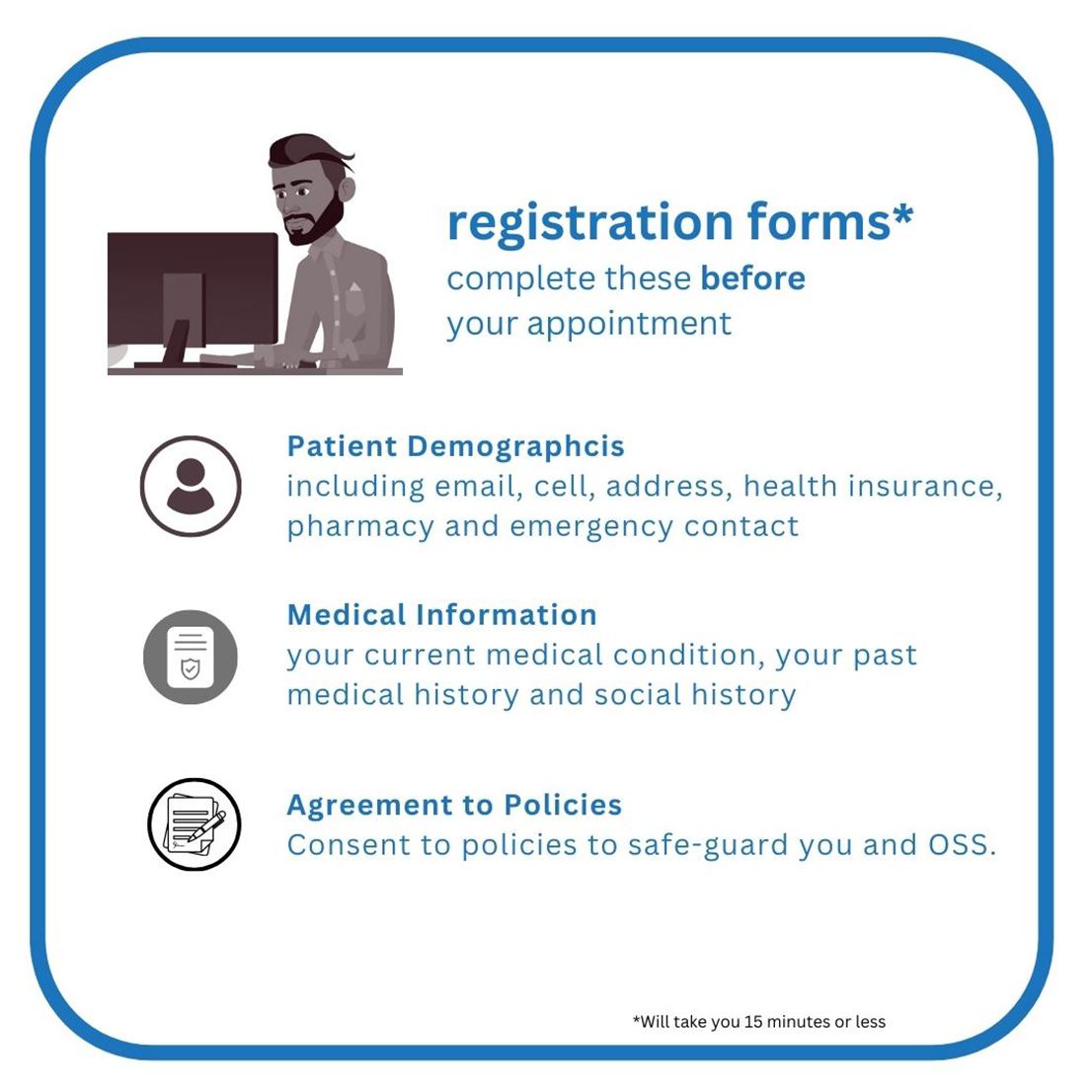 "Let me just say how thankful I am that I found Dr. Raven and his staff! I am a personal trainer who tore my distal bicep tendon and from the moment I met with Dr. Raven I knew he would be the one performing the surgery. The surgery went extremely ... "

- MJ K.

"Dr Shahan Yacoublan is one of the best doctors I've ever dealt with, he performed a hip replacement on me and everything went extremely wall. I was walking with a walker the same day, with a cane in two weeks and by the fourth week I was on my feat ... "

- Edward C.

"Now, November 2016, Dr. Mark Mikhael operated on my right foot. He also was a top surgeon. He spent alof of time going over everything with me before surgery in the office. My foot is healing quickly! "

- Janet L.

"(Dr. Korchek) was straight to the point in everything. You can tell he was experienced. He said…you have a torn labrum in the right shoulder. The surgery went well. The pain wasn't bad.. the team was friendly and fun. I was in and out in no time. "

- Jason B.

"Dr. Falkenstein has performed 2 lower back microdiscectomies in the past with excellent results. I've seen other doctors since the surgeries and they have all commented on the excellent work performed by Dr. Falkenstein. I am going back for fusion ... "

- Russel L.

"Today's visit was with Dr Jeter. last time i had seen her was 2 yrs ago and she remembered me and the procedure she had performed great to see her again. May god bless all the doctors here with lots of health so that they may continue to help ... "

- Sako M.