You too can do more online with OSS.
What you can do now?
You can pay your bill, either on the patient portal or through our billing site. Both are easy, fast and secure.
What other things will you be able to do on the portal?
Using the patient portal, you'll be able to book follow up appointments, request medication refills, fill out registration forms, update your information, like your address, cell, or health insurance card. Stay tuned.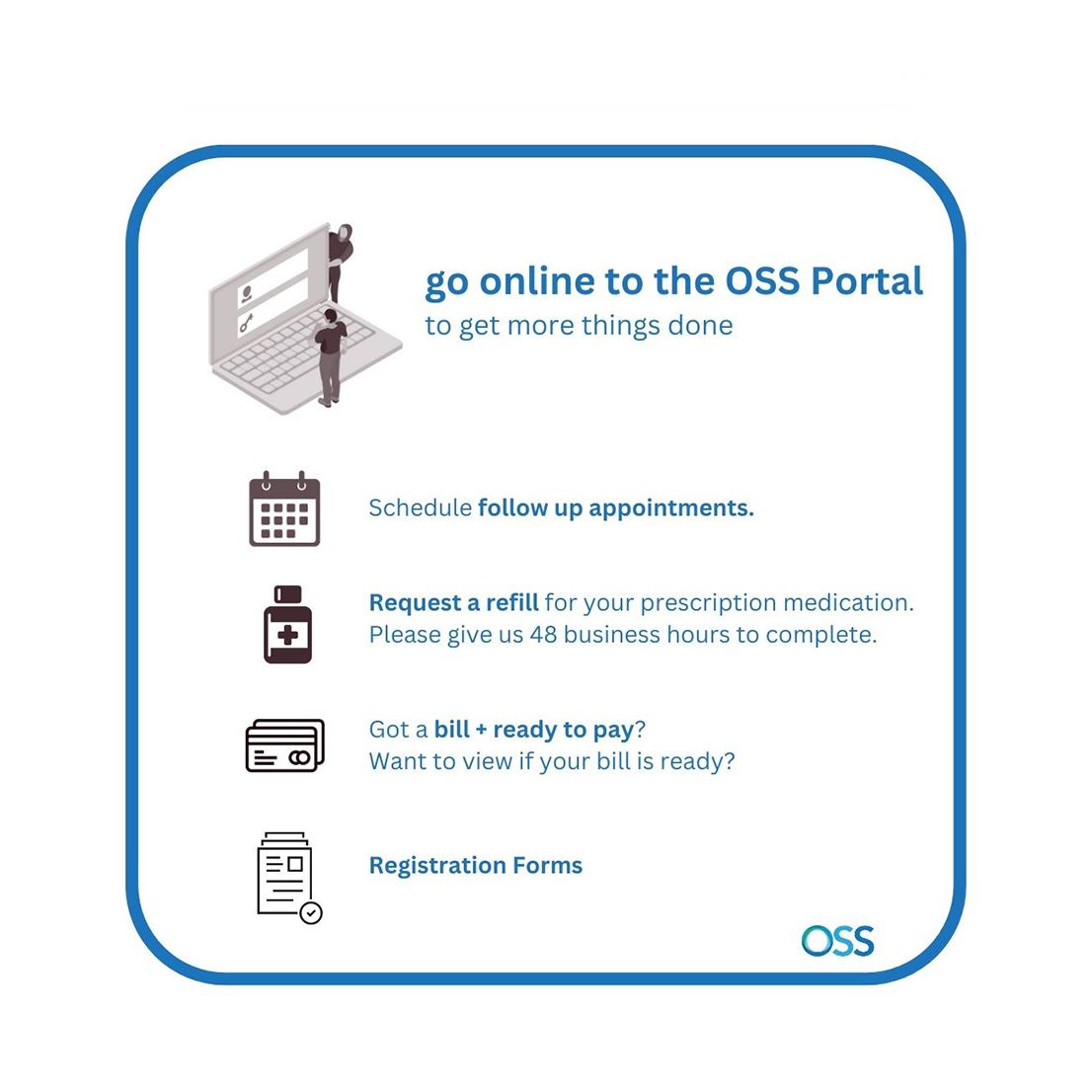 "They focus on getting patients thru and on time; learn their names and you will learn how special they all are."

- TRM