Records: Medical, Billing, & Images
We are ready to get you the records.
You can NOW more easily request your OSS medical records, billing records* and images (X-Ray, MRI, CT Scan) from our partner, Healthmark, a trusted company that specializes in handling medical records.
*Billing records include all charges to you and your insurance company. It is not copies of your old billing statements. These billing records can be used for your taxes.
Healthmark will help you with the request if you are an OSS patient, a healthcare provider, an attorney, or part of the court system. You can expect Healthmark to get you the records in 2 to 5 business days. If

you are a patient or a health care provider, the request is free.

For medical records and billing, Healthmark will email you a link through its HIPAA secure portal.

For images like an X-Ray, CT Scan or MRI, Healthmark will mail the CD / DVD of the image(s) to you. Expect to receive it in 5 to 7 business days.

Plan Ahead. Healthmark is closed for these holidays: Thanksgiving Day (11/23/23), Christmas Day (12/25/23), New Years Day (01/01/24), Memorial Day (05/27/24), Independence Day (07/5/24), Labor Day (09/02/24), Thanksgiving Day (11/28/24), Christmas (12/25/24)

Are you a referring provider?
If you are a provider who needs records for a patient you referred to OSS or OSS referred to you, call Healthmark Monday through Friday, 8 am to 4 pm at (800) 659-4035.
Are you a patient, an attorney, an insurance company or a non-referring provider?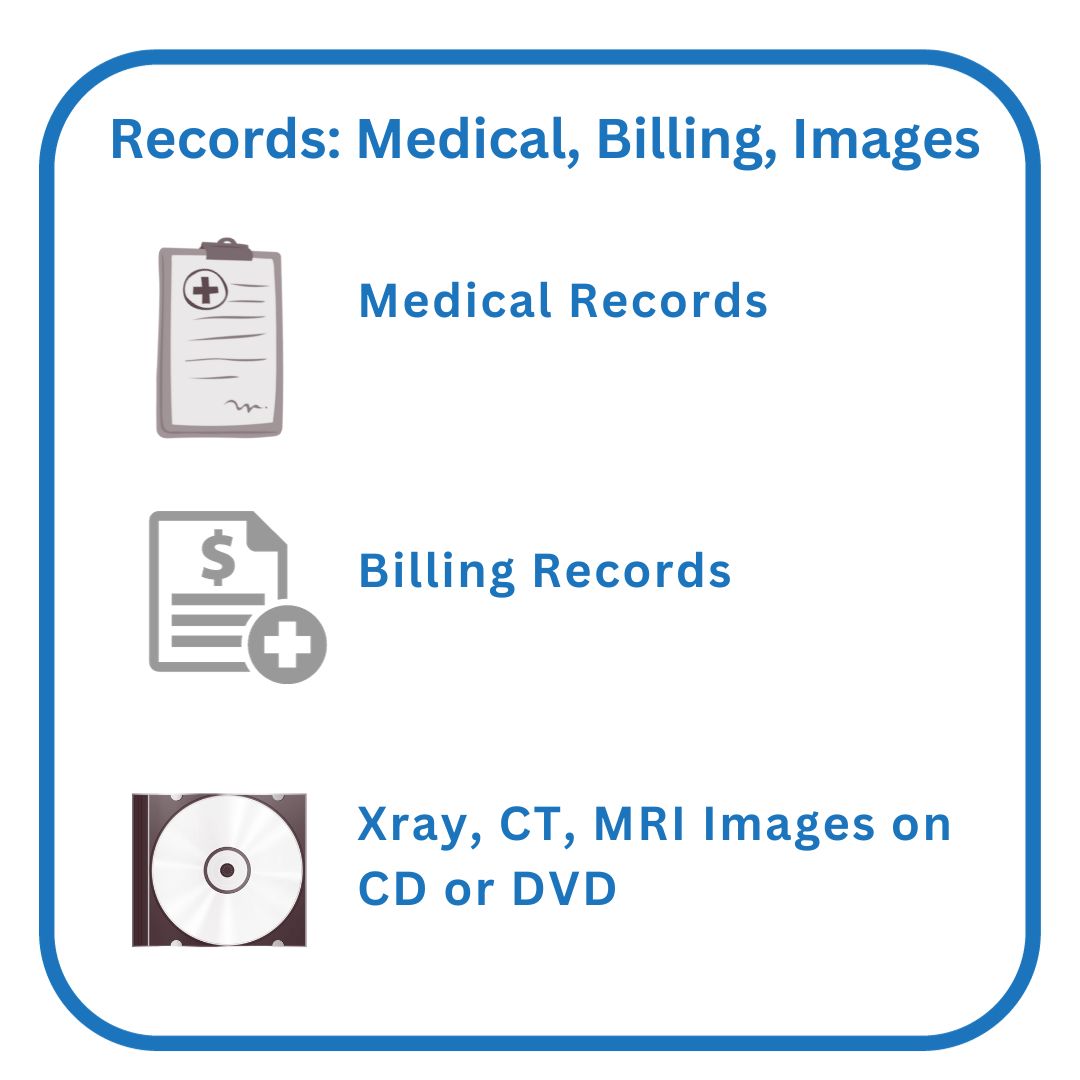 "They focus on getting patients thru and on time; learn their names and you will learn how special they all are."

- TRM