We can help with EDD, Private Insurance, FMLA, and driving accommodation forms.
OSS knows that sometimes patients must modify their activities of daily living to recover. Why? Patients will need to modify their activity level because they have just had surgery, are still in pain or injured, their ability to move has been restricted by a cast, brace or splint. This physical restriction or limitation could mean that you then ask your work, school, or government agency (e.g., courts, DMV) to give you short-term special allowances, aka disability benefits.
OSS is ready to help you fill out disability forms ONLY if the OSS orthopaedic doctor authorizes the request.
When you might ask for special accommodations:
Getting treated in-office with no surgery.


You must talk to your orthopaedic doctor during the office appointment.

Planning and getting orthopaedic surgery.


If you are having surgery with an OSS orthopaedic doctor, then the doctor's surgery coordinator will email you a form (typically done on the date of surgery) that shows if you have been approved or declined for special work or daily living accommodations.
Income or job protection form help for
EDD, private insurance, FMLA
You can NOW more easily request help with these forms from our partner, Healthmark, a trusted company that specializes in handling EDD, private insurance and FMLA forms.
You can use Healthmark starting Monday, November 13th, 8 am PST.
Until then, please contact OSS and ask to speak to the Disability Coordinator.
Instructions
REQUIRED. You must get approval from the doctor for disability income support. Again, the best time to get this authorization (approval) is at your appointment with the provider.


At home, go to

edd.ca.gov

or to the appropriate agency site and fill out the patient section on the form.



EDD: If applying for EDD, you'll need the 16 character EDD alpanumerical receipt code to show evidence you completed the patient section. You will be required to upload a screen shot of the EDD receipt number into the Healthmark portal and the required format is PDF (JPEG, PNG files are not compatible with Healthmark's portal). As such, make sure you save the EDD receipt number as a PDF so you can successfully submit in Step 3.

Private Insurance of FMLA: If you are applying for an extension and OSS already filled out the provider section for that agency's disability form, you will still need to re-submit the form to Healthmark. Again, you only need to fill out the patient section. OSS / Healthmark will handle filling out the provider section. Again, Healthmark will NOT be able to use the original form OSS and you submitted.

Submit your request to Healthmark (click this link)and follow the directions. You may to pay a processing fee to Healthmark before Healthmark releases the form to you through its portal.
You'll then wait 7 to 10 business days for OSS and Healthmark to do its part (to fill out it's form).
Want to talk directly to Healthmark? Call: (800) 659-4035 between 8:00 am to 5:00 pm CST.
Processing Fee - Cost depends on the number of pages.
Healthmark is closed for these holidays: Thanksgiving Day (11/23/23), Christmas Day (12/25/23), New Years Day (01/01/24), Memorial Day (05/27/24), Independence Day (07/5/24), Labor Day (09/02/24), Thanksgiving Day (11/28/24), Christmas (12/25/24)
DMV handicap placard
OSS will fill out the State of California DMV handicap form only if you and your doctor has discussed this in the exam room and your doctor approved the modified driving accommodation request based on your condition and on his / her clinical judgement. OSS will only issue short term (3 or 6 months) handicap placards.
If authorized, please request the DMV form completion when you are checking out of your office appointment. It will take the OSS team approximately 20 minutes to complete; there is a processing fee of $10 and the OSS office has the form.
You would take the form to the DMV or to your local American Automobile Association.
Frequently Asked Questions
What do I have to do before I start filling out disability forms?
You must ask the OSS orthopaedic provider if the provider will approve the request for special work / life accommodations (e.g., EDD / private insurance income support, FMLA job protection, school excusal, handicap placard, etc.). The best time time to do this is when you meet with your provider in the exam room. All disability requests must be authorized by an orthoapedic doctor. If you meet with a PA, the PA will then consult the orthoapedic doctor for final approval.
Will the OSS orthopaedic surgeon always approve my request?
No. Your provider will only authorize the special accommodation if she/he thinks it's necessary. Factors that are considered include: your age, your profession (your job duties), the type of injury you have had, the medical condition and the prescribed treatment.
Will OSS complete the entire disability form?
No. You'll need to fill out the patient section on the form and then Healthmark / OSS will fill out the provider section.
What happens if the expected recovery for my orthopaedic condition is just a couple of days?
Many patients chose to use their vacation days instead of applying for disability benefits because the recovery period for certain procedures is short.
Does Healthmark handle both new and extensions to disability requests?
Healthmark will handle both new and/or extensions to disability requests if your orthopaedic doctor has authorized your request.
Do I have to upload a screenshot of the EDD receipt number?
Yes. Healthmark requires a screen shot. You cannot just type in the number into a field.
When do I pay Healthmark?
Healthmark will send you an email that has a link to the invoice once it has completed the form and your doctor has signed it. You'll typically receive this email within 5 to 7 business days.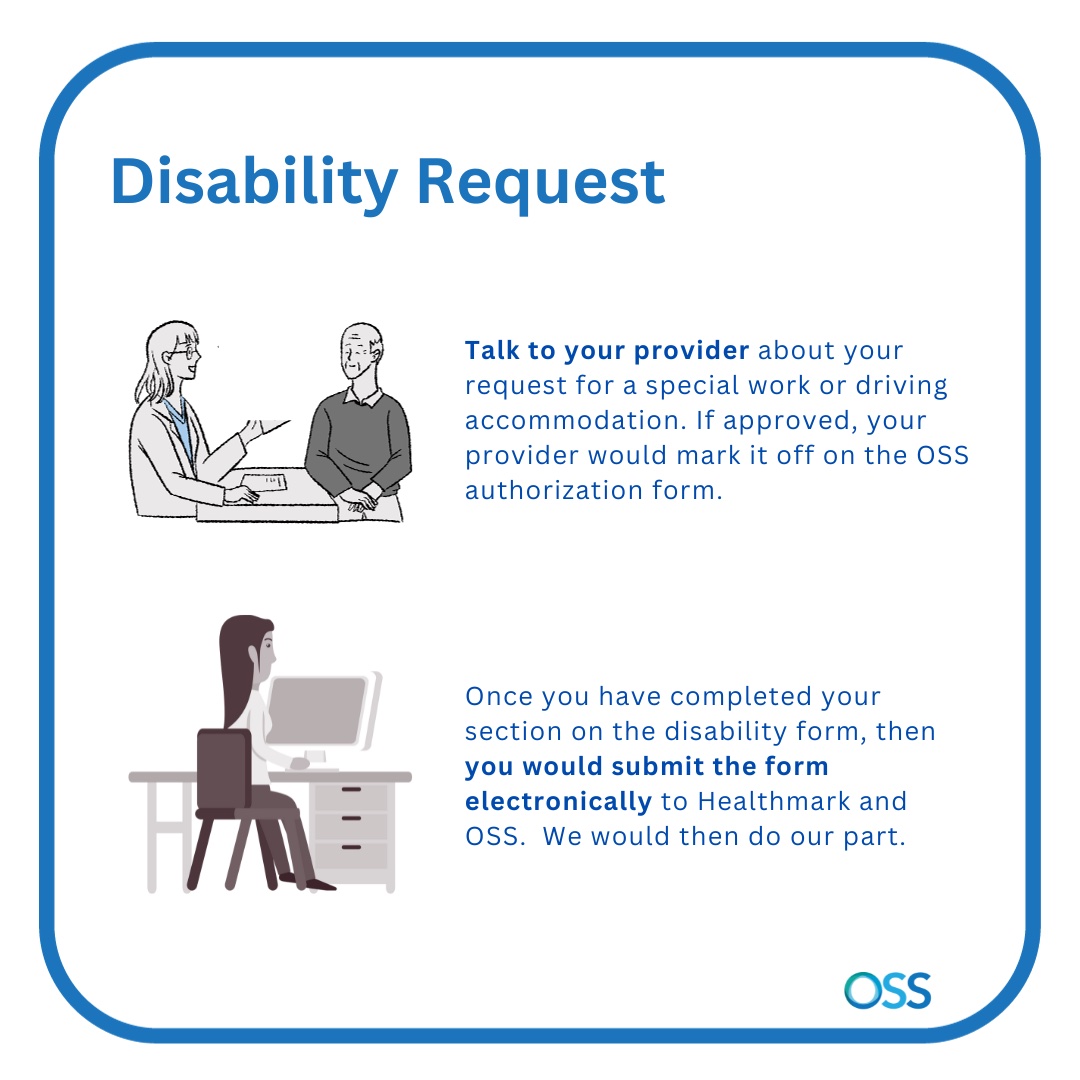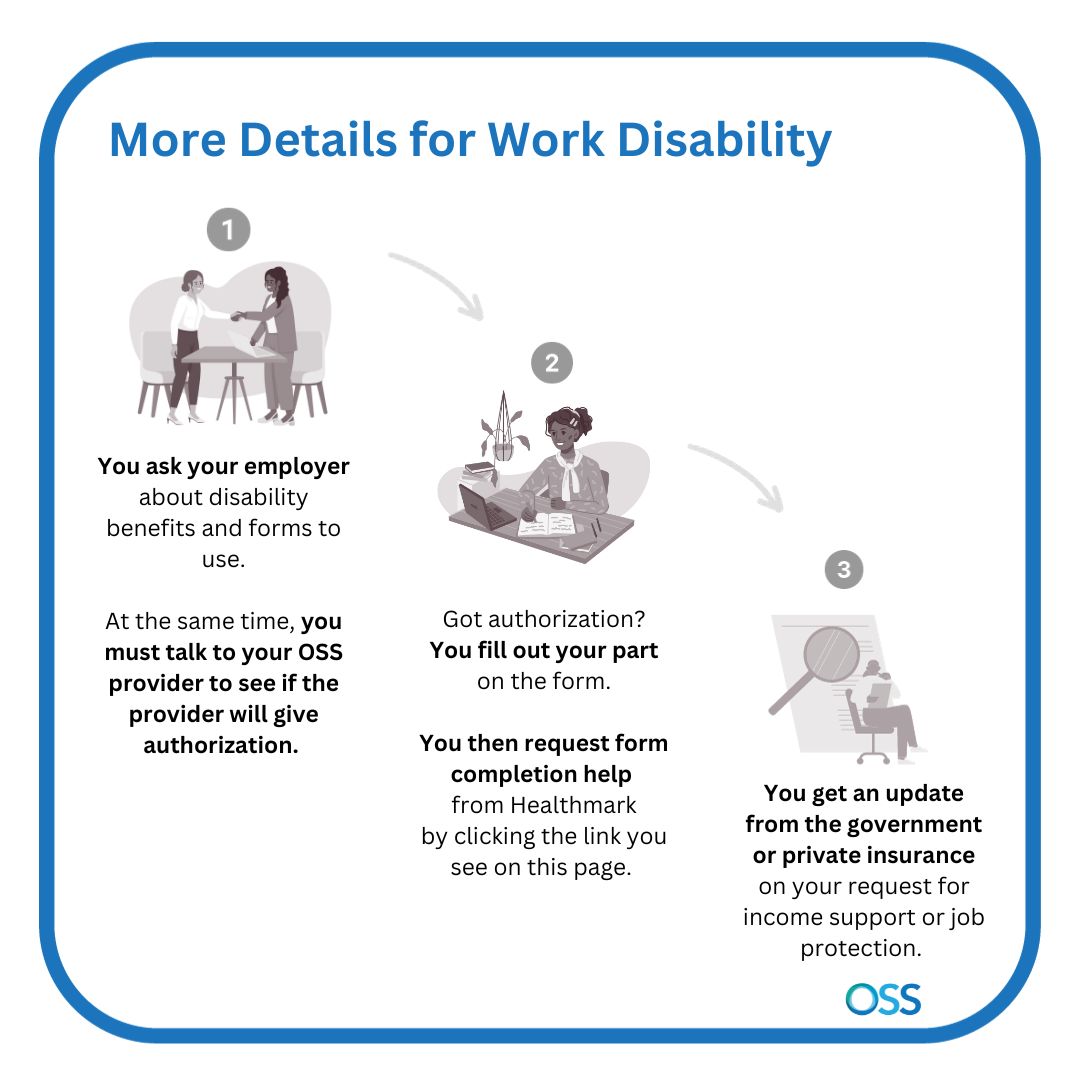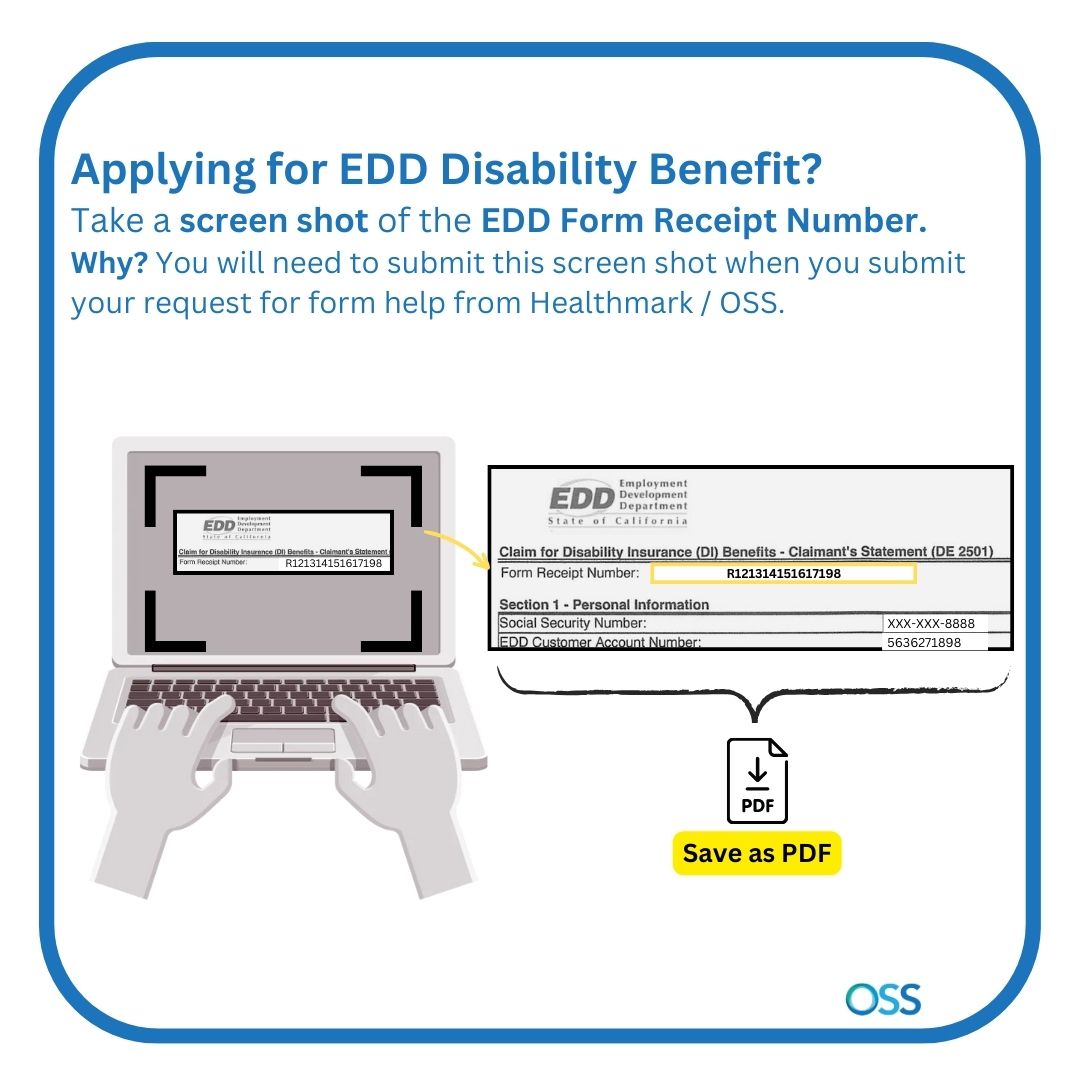 "First time at this office and staff was very friendly and welcoming. I came to this location because my doctor joined the OSS team, really satisfied with her work and care for my needs. Her name is Dr. Chrystina Jeter and she is very knowledgeable ... "

- Jessica G.

"I heartily recommend OSS Elite for anyone with carpal tunnel syndrome or any other hand problem (mine was arthritis in my wrist). The outstanding therapists there are so precise and knowledgeable, fully explain what each exercise does, give excellent ... "

- Peter L.

"I've seen Dr Stephan Yacoublan for several different injuries. He performed my surgery to fix a torn rotator cuff in the past and that was the quickest I've ever recovered from any surgery (and I've had many.). This time around I'm seeing him for my ... "

- Krissie B.

"Hallie, David, Hanook. Ashlee and Jessie worked with me and they were all very professional and conscientious. (ney listened to all my wrist. complaints and they would make sure my wrist would feel better, When I first came to therapy I was doubtful ... "

- Rosa D.

"I was suffering from an excruciating lower back pain that prevented me from doing any movement, except for standing and walking. After getting an MRI I was told by my Orthopedic Surgeon I had a 7mm herniated disc on my L5, Physical Therapy would not ... "

- Anashe M.

"Dr. Jeter is by far one of the greatest doctors I have ever worked with. She is a great listener, trusts her patients, and is positive and proactive. I am grateful she is my pain management doctor!! "

- Marnee T.